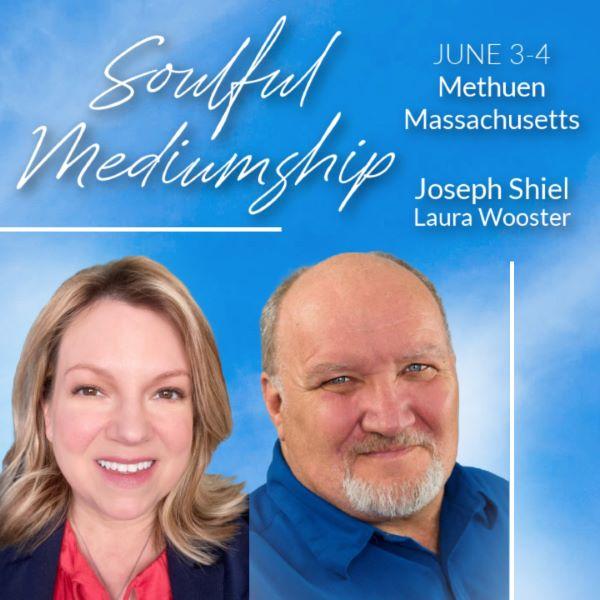 Soulful Mediumship: Enriching Your Mediumship Through Public Presentation
Joseph Shiel,Laura Wooster
Cancelled
This event has already occurred.
Please be sure you are on our mailing list to be notified of more events like this!
---
For the best experience register for the full weekend and save!
After multiple requests from people who can't attend the full weekend, we are offering the option to attend one day only. Each day will include both teaching and practice time so you're sure to benefit from attending either day.
Class runs from 10 am - 5 pm on both Saturday & Sunday.
Join Joseph Shiel & Laura Wooster for this intensive Mediumship weekend workshop at Circles of Wisdom!
Come join two seasoned evidential mediums to not only learn all about the many aspects, concerns, and techniques of public mediumship, but to also experience it through practice while receiving the uplifting critique needed to become more proficient and confident in your work.
Joe and Laura will show you the ins and outs of public mediumship and the ways in which you can serve spirit for the sake of various types of groups, such as a family reading, small groups, and large demonstrations.
This weekend will be of benefit to anyone who would like to improve their mediumship, even if the focus of their work isn't in a public setting. When we step into the power of Spirit publicly, we must be fully aware of all of the energies involved and how best to remain in control of the demonstration.
When you are more at ease in a public setting, you will be able to reach further into the extraordinary power and awe of the interaction and communication with Spirit, all while in a place of multiple energies and personalities.
HERE'S JUST SOME OF WHAT YOU'LL DISCOVER:
How to Handle the Energy of different size groups efficiently.
How to manage your time and serve all who are present.
Family Reading dynamics and cautions for achieving your best results.
Reading small circles of 6 to 12 people and how to address everyone present.
Dynamic Presentation – how to capture & maintain the attention of everyone in attendance.
Understanding the Power of YOUR spirit in your work
Inspired Delivery
Unfolding Evidence quickly and accurately
How to handle objections and 'No's'.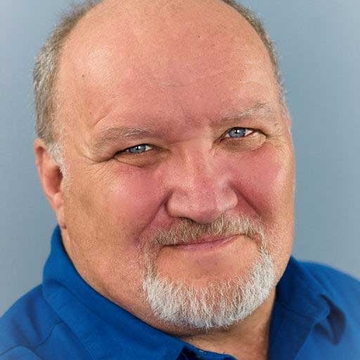 Joseph Shiel
Joseph Shiel is a highly acclaimed Evidential Medium, Spirit Artist, Psychic and award-winning teacher. Internationally known for his accuracy, integrity, and commitment to others, he has devoted his life to service of Spirit and those seeking love, healing, and growth.
He shares his remarkable talents with students, clients, and audiences around the world; teaching, speaking, healing, and performing private and public demonstrations of evidential mediumship and Spirit Art deemed by many as 'Portraits from Heaven.' His exceptionally rare gifts make him one of the most sought after mediums, consulting for politicians, CEOs, celebrities, and all those seeking healing and insight. He is a guest tutor at the famed Arthur Findlay College in Stansted Mountfitchet, Essex, England.
Today Joseph commits himself fully to communication with those who have passed on by being extremely detailed, factual, and evidential in his readings and drawings. With close to 20 years of experience, Joseph has reached a heightened level of development and possesses the very rare ability to utilize all of his senses.
Laura Wooster
Laura Wooster is an Intuitive Medium, Teacher, Reiki Practitioner, and host of The Intuitive Life program on Unity Radio. On her journey of 17 years, she has studied with top teachers in her field from New England, NJ, NY, and the UK.
With a calm and supportive presence, Laura offers private Intuitive sessions to help you become the person you are meant to be while honoring where you are today. In addition, she offers private Mediumship sessions that offer peace in the awareness that your departed loved ones are still present.
Laura facilitates intuitive / psychic development classes and ongoing monthly development circles in New England.
"It's an honor to be present in a room when a loved one in Spirit reaches out to those who are missing them. I'm only an interpreter for the process - because the language of spirit isn't necessarily like ours. They communicate through energy. And I've learned over time to interpret the message they are trying to get across. Which ultimately is that they are still very much present in our lives...
Also my goal isn't necessarily to convince anyone of what I believe to be true - that we continue to exist after we've left this world. But at the very least, it opens the door for people to consider something more. It can be life changing for some." - Laura Wooster | Intuitive Medium & Teacher
For more information go to www.laurawooster.com