Spirit Messengers: An Evening of Mediumship & Spirit Art
Joseph Shiel, Laura Wooster
In-Person
This event has already occurred.
Please be sure you are on our mailing list to be notified of more events like this!
---
EARLY BIRD SPECIAL! Only $49, Save $11 if registered before 11/14, $60 after 11/14/2023
Join Psychic Medium & Spirit Artist Joseph Shiel and Intuitive Medium Laura Wooster for a special evening of spirit connections!
This will be a memorable event as Joe and Laura deliver messages of love and comfort from the Other-Side.
You'll also have the opportunity to witness Joe demonstrate his wonderful gift of Spirit Art. He has the ability to draw portraits of loved ones who have passed, deemed by many as 'Portraits from Heaven'. Joe draws these portraits with guidance from Spirit without the use of photographs, and without possessing any prior knowledge of them or their physical characteristics.
Please note that purchasing a ticket for the event does not guarantee a reading.
This event is being held IN PERSON at Circles of Wisdom, Methuen, MA.
All participants will be required to sign a
Liability Waiver Release Form
if we don't already have one on file from a previous event. Please note you DO NOT need to print this form as we will have a copy for you to sign when you arrive.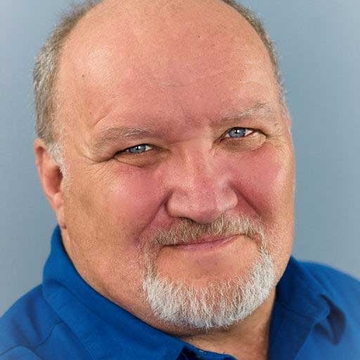 Joseph Shiel
Joseph Shiel is a highly acclaimed Evidential Medium, Spirit Artist, Psychic and award-winning teacher. Internationally known for his accuracy, integrity, and commitment to others, he has devoted his life to service of Spirit and those seeking love, healing, and growth.
He shares his remarkable talents with students, clients, and audiences around the world; teaching, speaking, healing, and performing private and public demonstrations of evidential mediumship and Spirit Art deemed by many as 'Portraits from Heaven.' His exceptionally rare gifts make him one of the most sought after mediums, consulting for politicians, CEOs, celebrities, and all those seeking healing and insight. He is a guest tutor at the famed Arthur Findlay College in Stansted Mountfitchet, Essex, England.
Today Joseph commits himself fully to communication with those who have passed on by being extremely detailed, factual, and evidential in his readings and drawings. With close to 20 years of experience, Joseph has reached a heightened level of development and possesses the very rare ability to utilize all of his senses.
Laura Wooster
Laura Wooster is an Intuitive Medium, Teacher, and host of The Intuitive Life on MindBodySpirit.fm.
Laura is a Spiritualist minister ordained by The Journey Within Spiritualist Church, Pompton Lakes, NJ. She is also a Certified Medium with the Forever Family Foundation.
With a calm and supportive presence, Laura offers private Intuitive sessions to help you become the person you are meant to be while honoring where you are today. In addition, she offers private Mediumship sessions that offer peace in the awareness that your departed loved ones are still present.
Laura facilitates intuitive / psychic development classes and ongoing monthly development circles in New England.
"It's an honor to be present in a room when a loved one in Spirit reaches out to those who are missing them. I'm only an interpreter for the process - because the language of spirit isn't necessarily like ours. They communicate through energy. And I've learned over time to interpret the message they are trying to get across. Which ultimately is that they are still very much present in our lives...
Also my goal isn't necessarily to convince anyone of what I believe to be true - that we continue to exist after we've left this world. But at the very least, it opens the door for people to consider something more. It can be life changing for some." - Laura Wooster | Intuitive Medium & Teacher
For more information go to www.laurawooster.com