The Astrology of 2024: The Once & Future Year
Gahl Sasson
Online
AvailableSeats: 500
Thursday, February 8
7:00 pm-8:30 pm EST
---
This class is being recorded on Zoom. If you are unable to attend you may register for the class and receive the recording the following day. This recording will be active for 2 weeks.
Gahl's book Astrology of 2024 is available for purchase online or in store.
If you are planning something big next year, don't finalize anything until you take this class!
2024 is baptized with blood and conflict (North Node in Aries), floods and natural calamities (Saturn in Pisces), disinformation and lies (Jupiter exiled in Gemini), and ideological clashes between conservatives and liberals (Pluto transits from Capricorn to Aquarius). Amplifying the mythical undertones of 2024 is the fact that it's also the Chinese year of the Dragon. But worry not, this workshop is designed to help you navigate these cosmic frequencies, aspects, and transits.
What stories do the planets scribe for us in 2024?
Why is 2024 a clash between past and future, the old and young?
Why is 2024 associated with dreams, intuition, yoga, dance, and mysticism?
What does the Year of the Dragon mean?
This workshop is a magical mystery tour into the Astrology of the year ahead and you will leave this class with all the tools you need to make your wishes a reality as well as when to do it.
As we map out the year ahead, we investigate:
Dates of Mercury, Mars and Venus retrogrades.
Full and New Moons & how to work with Moon magic.
Blessed & challenging dates.
Eclipses and other important periods.
Specific astrological aspects & how they will affect you.
This class will be offered online through a Zoom meeting. Please register at least an hour in advance. About an hour before class you will receive an emailed invitation with the login link and/or phone number.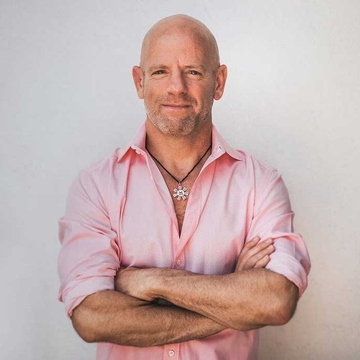 Gahl Sasson
Gahl Sasson is an established author and has been teaching workshops on Storytelling, Kabbalah, Astrology, and Mysticism around the globe for over 20 years. His first book, A Wish Can Change Your Life, has been translated into over eight languages and is endorsed by HH the 14th Dalai Lama. His second work, Cosmic Navigator, is the essential reference guide to understanding your astrological makeup. He recently published a book on the astrology of 2018, 2019 and 2020.
He is a contributor to the Huffington Post, and Astrology.com, and has been named "Los Angeles' Best Astrologer" by W Magazine. He is a guest lecturer at USC, Tel Aviv University, and teaches at Esalen, Omega Institute, University of Judaism, and the Open Center in NYC. He has appeared on CNN, ABC News, KTLA-TV Los Angeles to name a few. In 2017 his academic article, Symbolic Meaning of Names in the Bible was published by the Journal of Storytelling, Self, & Society.
He currently resides in Los Angeles but gives seminars and workshops regularly in over 13 countries.