Time Travel Meditation to Discover, Connect & Use Your Own Power
Gahl Sasson
In-Person or Online
Tuesday, October 11
Online
6:30 pm-8:30 pm EST
$32.00
Tuesday, October 11
In-Person
6:30 pm-8:30 pm EST
$32.00
---
Attend online live or register in advance and receive a replay link after class that you can watch for up to 2 weeks.
What is true power? How can you access and use your well of spiritual and practical powers? How can astrology and trance work help you unearth and develop your seed of power.
In these difficult times, it is essential to connect to your personal power, your true potential, and to overcome your fear of success.
In this experiential workshop, Gahl introduces a new type of meditation, the "Time Travel Meditation," he had developed that involves trace work and guided instructions to journey into your past and future. The workshop incorporates lecture, presentation, trance work, and exercises that can connect you to your unconscious.
The workshop includes:
Pluto in your chart and how to work with the misunderstood planet of power and regeneration - the Phoenix of your chart
The seed of power for each of the zodiac sign
Eriksonian trance work techniques designed to access the gifts of your unconscious
How to work with the New Moons of 2023 to empower your life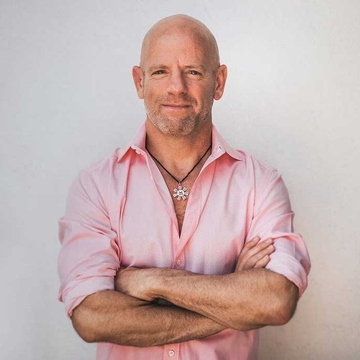 Gahl Sasson
Gahl Sasson is an established author and has been teaching workshops on Storytelling, Kabbalah, Astrology, and Mysticism around the globe for over 20 years. His first book, A Wish Can Change Your Life, has been translated into over eight languages and is endorsed by HH the 14th Dalai Lama. His second work, Cosmic Navigator, is the essential reference guide to understanding your astrological makeup. He recently published a book on the astrology of 2018, 2019 and 2020.
He is a contributor to the Huffington Post, and Astrology.com, and has been named "Los Angeles' Best Astrologer" by W Magazine. He is a guest lecturer at USC, Tel Aviv University, and teaches at Esalen, Omega Institute, University of Judaism, and the Open Center in NYC. He has appeared on CNN, ABC News, KTLA-TV Los Angeles to name a few. In 2017 his academic article, Symbolic Meaning of Names in the Bible was published by the Journal of Storytelling, Self, & Society.
He currently resides in Los Angeles but gives seminars and workshops regularly in over 13 countries.