What's the Message? Developing Heart-Centered Messages in Mediumship
John Holland,Lauren Rainbow
In-Person
AvailableSeats: 100
Saturday, April 29
10:00 am-5:00 pm EST
---
One key element to a touching and evidential connection with Spirit is the Message! As much as people want to know details about their loved ones on the Other-side - they also want to know what they have to "say." Like in life, each spirit has a unique and wonderful healing message to offer their loved ones in this world. But unfortunately, the Message can often get lost in the desire for Mediumship to be totally evidence based.
This mediumship workshop with John and Lauren will focus on developing heart-centered messages from Spirit. A miracle happens when a loved one from Spirit reaches out to connect to the living through a medium. If you're a working or developing medium wanting to deliver clear, concise and heartfelt messages from Spirit – then this workshop is for you!
This workshop with John & Lauren will include the following:
A brief lecture about Spirit and the power and benefit of heart-centered messages
Meditations for mediumship development
Learning to step out of your comfort zone
Being confident with a different way of working with the Spirit World
Specific exercises to bring forth evidential details while incorporating messages
Developing your own unique style, so you can represent Spirit to the best of your ability
More joyful and compassionate connections with Spirit
Q & A
The best-selling co-authors of the Mediumship Training Deck are excited to share this time with you to explore a deeper connection to Spirit.
Please note: This workshop will be on the messaging aspect of Mediumship. Therefore, to get the best benefit of this class, you should already be confident in linking with the Spirit World.
Come with an open heart & mind, and experience a deeper connection with Spirit.
This event is being held IN PERSON at Circles of Wisdom, Methuen, MA.
All participants will be required to sign a
Liability Waiver Release Form
if we don't already have one on file from a previous event. Please note you DO NOT need to print this form as we will have a copy for you to sign when you arrive.
John Holland
John Holland – Internationally renowned psychic medium, spiritual teacher, author, and radio host. His public demonstrations provide audiences with a rare glimpse into the fascinating subject of mediumship, which he delivers in his own unique style, explaining the delicate process of raising his own vibrational energy to link with the Other-Side and deliver messages, which he does with clarity, passion and the utmost integrity. John has spent a significant part of his life developing his abilities, and spent two intensive years studying in the UK, where he got the thorough grounding and training to become one of the most sought after professional mediums on the world stage today!
He has starred in several TV specials, including A&E's "Mediums: We See Dead People," which provided a fascinating insight into how John works as a Psychic Time Machine, where he's able to pick up vibrations and detailed information, whether it's seen, felt, or heard from a past event. He also starred in his own pilot "Psychic History" for the History Channel.
He is the author of the best-sellers: Power of the Soul, Psychic Navigator, Born Knowing, The Psychic Tarot Oracle Deck, The Spirit Whisperer – Chronicles of a Medium, The Psychic Tarot For The Heart and his latest deck The Spirit Messages – The Daily Guidance Oracle Deck as well as 5 Apps and numerous online workshops based on his signature workshop series.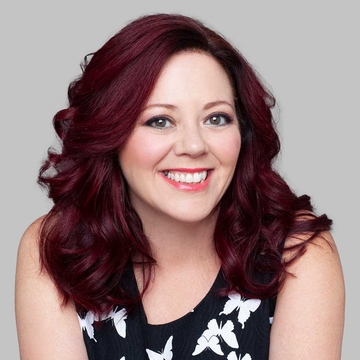 Lauren Rainbow
Lauren Rainbow is an internationally known psychic medium, author, spiritual teacher, and sacred travel guide. With over twenty years of experience, her work is dedicated to connecting loved ones in the living to their Spirit loved ones and inspiring and supporting those on the path of spiritual unfoldment.

She also responds to an inner calling to bring people to sacred sites worldwide so they may connect with the power of these fantastic places, open their hearts, and share their love with the world. She has led spiritual empowerment journeys to India, Egypt, Peru, and Mexico.

Lauren also co-authored a best-selling deck with Psychic Medium John Holland, The Mediumship Training Deck released in August 2020 through Hay House Publications.