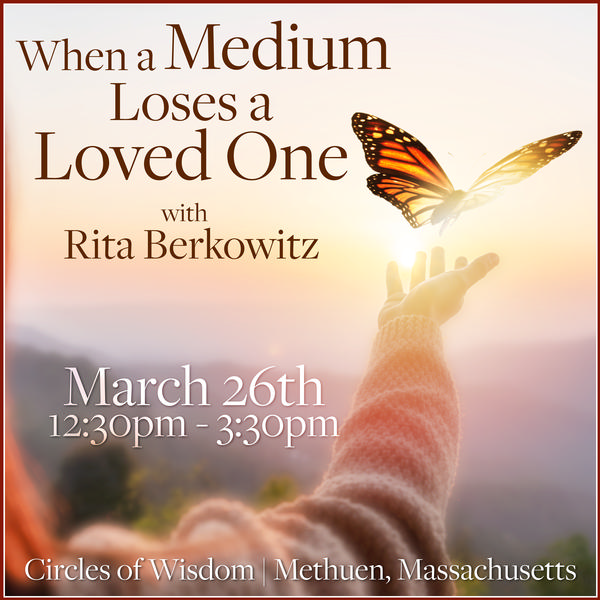 When a Medium Loses a Loved One
Rita Berkowitz
In-Person
AvailableSeats: 60
Sunday, March 26
12:30 pm-3:30 pm EST
---
Losing a loved one is a profound experience … so many emotions. Rita recently lost someone very close to her and as she was going through the grieving process she found that her experience was very different than those around her. She was seeing and feeling and being given advice and answers that were different. She was being told what to expect and how to answer questions that she had. She was told how to take the extreme pain and turn it around. As difficult as it was, it was also glorious.
Rita would love to share her experience with you and give you some ideas and exercises on how to have a blessed experience while you are grieving. This workshop is open to anyone. No mediumship training is needed. Rita wants to help as many people as possible feel the grace that can come through a deep loss.
This event is being held IN PERSON at Circles of Wisdom, Methuen, MA.
All participants will be required to sign a
Liability Waiver Release Form
if we don't already have one on file from a previous event. Please note you DO NOT need to print this form as we will have a copy for you to sign when you arrive.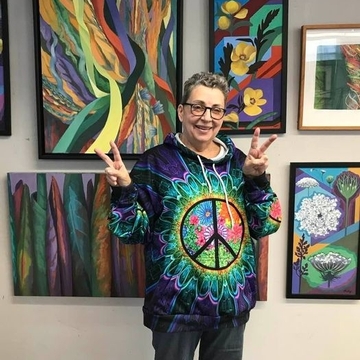 Rita Berkowitz
Rev. Rita S. Berkowitz has impressed large audiences throughout the world by drawing portraits of loved ones from the higher side of life. She is the author of "Empowering Your Life with Angels" and co-author of "The Complete Idiot's Guide to Communicating with Spirits" which has recently been reprinted as "Communicating with Spirits."
Rita has both studied and taught at the Arthur Findlay College in Essex England, as well as lectured and demonstrated in colleges, New Age Centers and Spiritualist Churches in the United States and Canada. She is an Ordained Minister in the Spiritualist Church and the pastor of the First Spiritualist Church of Quincy in Massachusetts. She is also a Certified Medium and has completed a Master of Science in Psychological Counseling. Learn more: www.RitaBerkowitzArt.com