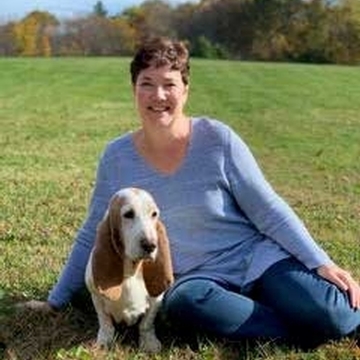 Animal Communication or Intuitive Readings with Ginger Hendry
---
Ginger offers sessions both in-person and remotely.
In-person sessions are offered only on dates with the Person icon next to the date.
Remote sessions offered on any available dates, and you can choose phone, Zoom, Facetime, Messenger or Skype. Ginger will contact you at your appointment time for remote sessions.
15 minutes for $35
30 minutes for $70
45 minutes for $100
60 minutes for $125
Ginger has always felt connected to her intuitive nature and her love of animals and helping others has led her to actively assist others through the use of these gifts.
Soul Level Animal Communication® - Would you love to know what your animal is trying to say to you? Animals come into our lives to work with us, to help us evolve into being the best we can be. They do this by trying to teach us lessons through their behaviors (good and bad!). Ginger offers compassionate soul to soul readings with your animal whether they are here or in spirit. She will deliver the messages your pet wants you to hear.
Intuitive Readings – Are you struggling with a life situation? Feeling stuck in place or hesitant about moving forward the way you wish you could? Ginger offers Intuitive Readings connecting you to your Guides and allowing you to gain insight and clarity through the wisdom of your Guides.
---
Next Availability
Friday, December 16
Remote
12:00 pm-5:00 pm
---
Thursday, December 22
Remote
5:00 pm-9:00 pm
---
Ginger Hendry
Ginger has always been intuitively connected to animals. Growing up a sensitive child in a really big and crazy family, she found some of her deepest relationships were with those that had 4 legs! Her passion for animals grew stronger over the years and it eventually led her out of a corporate sales career and into her own pet services company.
She quickly recognized her ability to intuitively connect to animals not her own and it opened up a whole new world to her. For over 15 years she has been working with people and their animals.