Evolutionary Astrology or Past Life Regression Hypnosis with Rob Stewart
---
Evolutionary Astrology Sessions (In Person or Remote)
15 min - $35
30 min - $65
60 min - $120
90 min, includes Natal Chart - $175
Past Life Regression Hypnosis (In Person ONLY)
120 min Hypnosis - $185 (*Consent form required)
Evolutionary Astrology is based on the premise that a soul lives many lifetimes and that there is a larger, more transpersonal meaning to our lives. The birth chart can be seen as a map of the soul's evolution. Hidden in the archetypes of your chart is a story or parable of your past-lifetimes, as well as insight for living a life of peace, empowerment, and purpose. The archetypes in your birth chart are rich with both meaning and possibility.
The birth chart does not describe "what" will happen in life, but it does help describe some of the questions you may face. The approach Rob takes is grounded in the idea that each of us can work with the flow of astrological energy, and not be forced by them. Therefore, an evolutionary astrology reading is never rigidly predictive, or fatalistic.
Here are some questions an evolutionary astrology reading may be helpful with:
what are some of the parables of my past-lifetimes?
what might I be here to learn and evolve towards?
what types of things can I do to grow, evolve, and transform?
how can I best nurture myself and the archetype of the "inner child"?
how can I find more inner peace and joy in my life?
how can I improve my self-confidence?
what type of career might be most aligned?
how can I feel more empowered?
what types of limiting thinking might be holding me back?
how do I flow optimally with the astrological energies ahead?
* Time of birth is required. Please provide date, time, and place of birth when booking your appointment. If you don't have your time of birth (as indicated on a "long form" birth certificate) you can request a copy through this website: https://www.cdc.gov/nchs/w2w/
**If you've never had your chart read, a natal chart reading (60 or 90 min) is recommended to cover all aspects with shorter sessions available to dive deeper.
Past-Life Regression Hypnosis (IN PERSON ONLY)
Have you ever experienced deja vu? Do you feel a special connection to certain places, time periods, or people? Are you interested in exploring your past from a larger, more transpersonal perspective? Whatever the reason may be, if you feel drawn to past-life regression it may be a sign that your soul is urging you in that direction.
Past-life regression can shed light on the deeper purpose and recurring themes of your life journey. These sessions bring the potential to see current life difficulties from a larger perspective and a multi-life lens. Rob's teacher, Dr. Brian Weiss, the nation's most renowned expert in the field of past-life regression, states that if you connect your current fears or problems to a past-life, it can help those patterns dissolve.
While results are not guaranteed, some benefits include:
uncovering the origins of fears and longstanding patterns
releasing long-held emotions
reclaiming talents, skills, passions, and gifts from prior lives
gaining deeper insight into the nature of your life journey
getting more clarity about life lessons and inner purpose
discovering a fuller understanding and acceptance of yourself
experience a boost in your spiritual and personal growth
---
Next Availability
Sunday, December 17
In-Person or Remote
12:00 pm-5:00 pm
---
Saturday, January 6
In-Person or Remote
10:00 am-5:00 pm
---
Thursday, January 11
In-Person or Remote
4:00 pm-9:00 pm
---
Wednesday, January 24
In-Person or Remote
12:00 pm-6:00 pm
---
Thursday, February 8
In-Person or Remote
4:00 pm-9:00 pm
---
Wednesday, February 28
In-Person or Remote
12:00 pm-6:00 pm
---
Sunday, March 3
In-Person or Remote
12:00 pm-5:00 pm
---
Thursday, March 14
In-Person or Remote
4:00 pm-9:00 pm
---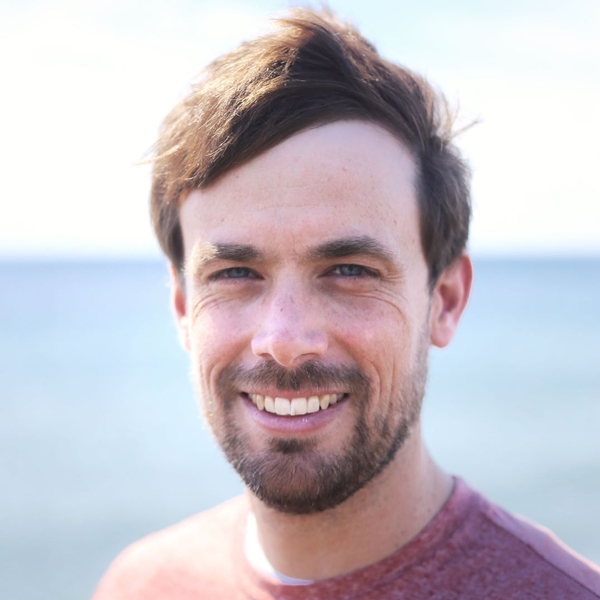 Rob Stewart
Like many of us, Rob's journey has involved an exploration for deeper meaning in this school of life. His path has involved moving through chronic dis-ease and shedding a 15-year science career that no longer felt aligned with his heart. Since 2016, he has been supporting clients in letting go of limiting beliefs and old self-concepts. His aim is to help you reconnect with inner peace, empowerment, and purpose.
Rob is a certified hypnotist and an evolutionary astrologer. He completed his hypnosis certification with the National Guild of Hypnotists in 2015, and has done professional training with Dr. Brian Weiss, best-selling author of "Many Lives, Many Masters", David Quigley of the Alchemy Institute of Hypnosis, and many others. Rob's astrology training has involved personal mentorship with Tom Jacobs of the Multidimensional Evolutionary Astrology School, in-person professional training with renowned astrologer Steven Forrest, Astro-Herbalism with Sajah Popham, and coursework through the School of Evolutionary Astrology.
Since 2019, Rob has been a regular guest astrologer on Om Times Radio, a leading content provider in wellness and personal empowerment. He enjoys sharing his love for astrology by teaching workshops in states throughout New England.