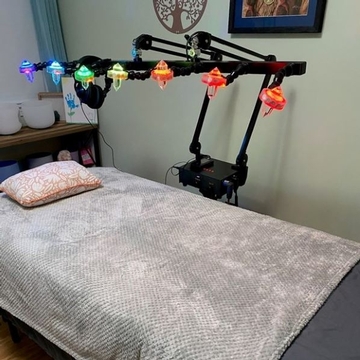 Quantum Resonance Crystal Bed Sessions
---
Special Introductory Price - Only $111 for 45 minute sessions
All sessions are In Person
Important notice: This experience is not recommended for pregnant women or individuals with medical devices. Your safety is our priority.
The Quantum Resonance Crystal Bed is an advanced healing technology that combines light, color, sound, magnetics, and the client's intentions. It uses seven Vogel-cut quartz crystals to transmit frequencies to the body's energy centers, surrounded by LED lights that generate a complete spectrum of light and UV light. Vibration from transducers mimics binaural beats to facilitate healing and realignment.
The Quantum Resonance Crystal bed aims to relax cells, reduce inflammation, restore balance, detoxify, energize, and clear the mind. Suitable for all ages, it helps with conditions like stress, anxiety, pain, fatigue, sleep problems, and more. Clients typically experience positive effects after a session.
---
Next Availability
Wednesday, October 18
In-Person
3:00 pm-7:00 pm
---
Wednesday, November 15
In-Person
3:00 pm-7:00 pm
---
Wednesday, December 20
In-Person
3:00 pm-7:00 pm
---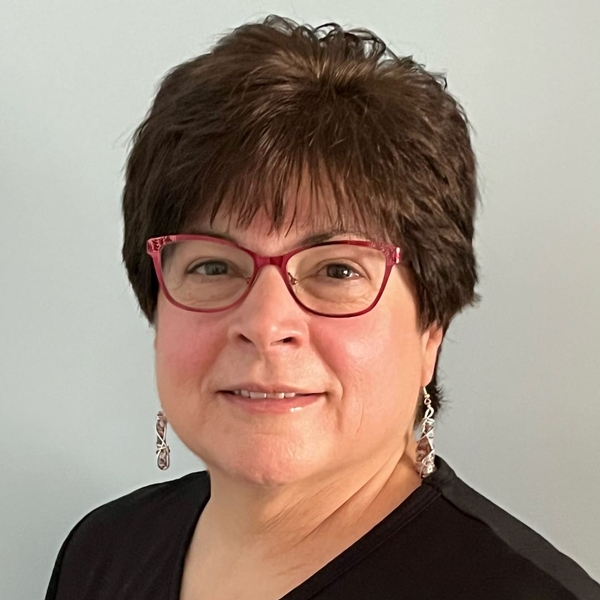 Roberta Lundquist
Meet Roberta, a former science teacher with a passion for energy healing. After years of working in the education field, Roberta became interested in alternative healing practices and began exploring different modalities. Roberta is a skilled practitioner of energy healing, specializing in sound therapy using tuning forks and crystal bowls, as well as being an Usui Reiki Master and a Holy Fire Reiki Master.
Roberta is excited about her Quantum Resonance Crystal Bed. With Roberta's guidance, you will have the opportunity to experience the Quantum Resonance Crystal Bed, a state-of-the-art energy healing technology that uses Vogel crystals, binaural beats, light, color, and sound therapy to promote deep relaxation and healing.
Roberta enjoys spending time with her family, dogs, and spending time out in nature.