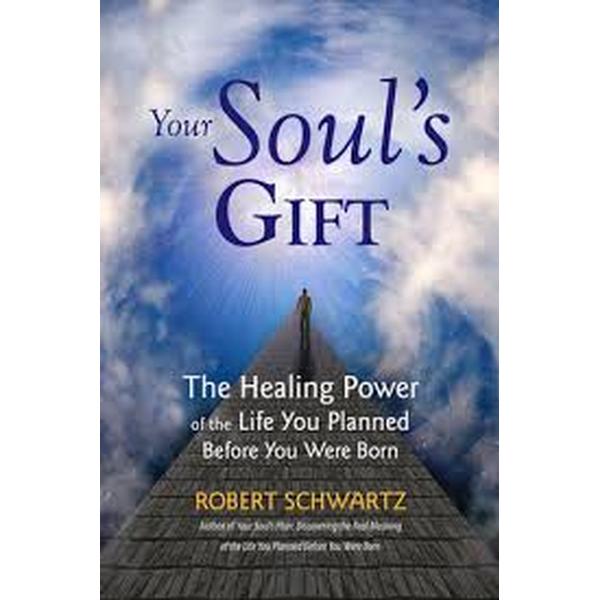 Your Soul's Gift
by Robert Schwartz
$24.95
We currently have 1 in stock.
---
In his groundbreaking first book, Your Soul's Plan, Robert Schwartz brought the idea of pre-birth planning into the mainstream. Now, his brilliant sequel Your Soul's Gift delves even deeper by exploring the pre-birth planning of spiritual awakening, miscarriage, abortion, caregiving, abusive relationships, sexuality, incest, adoption, poverty, suicide, rape, and mental illness. Working with a team of gifted mediums, Schwartz brings forth great love and wisdom from the other side to explain why such experiences are planned and the deep, soul-level healing they can create.
Through the stories in Your Soul's Gift you can:
Develop greater self-love as you become aware of the tremendous courage it takes for you to plan a life on Earth and to live the life you planned
Emerge from victim consciousness to know yourself as the powerful creator of your life
Forgive those who have hurt you and create a lasting inner peace
Understand the qualities you came into this lifetime to cultivate and express
See profound purpose in experiences that once appeared to be meaningless suffering
Develop a heartfelt knowing of your infinite worth, beauty, magnificence, and sacredness as an eternal soul.
Publisher: Whispering Winds Press; First Edition, April 11, 2012
6 x 1.4 x 9 inches
Rob Schwartz
Rob Schwartz is a spiritual teacher and regression therapist specializing in Past-Life Soul Regressions and Between-Lives Soul Regressions. He is the author of the bestselling books Your Soul's Plan: Discovering the Real Meaning of the Life You Planned Before You Were Born and Your Soul's Gift: The Healing Power of the Life You Planned Before You Were Born.
Translated into 22 languages, his books are based on research into people's pre-birth plans through work with gifted mediums and channels. Through actual conversations between people and their future loved ones when they planned their lives together, they explain why people planned challenges such as physical and mental illness, poverty, "accidents," the death of a loved one, having a disabled child, addictions, abusive relationships, disabilities, abortion, suicide, and other experiences.
Rob teaches at the College of Psychic Studies in England, Findhorn in Scotland, International Institute of Integral Human Sciences in Canada, and other venues around the world. In the United States, he teaches at the International Conference on After Death Communications, Omega Institute, Kripalu Center, and the UN.