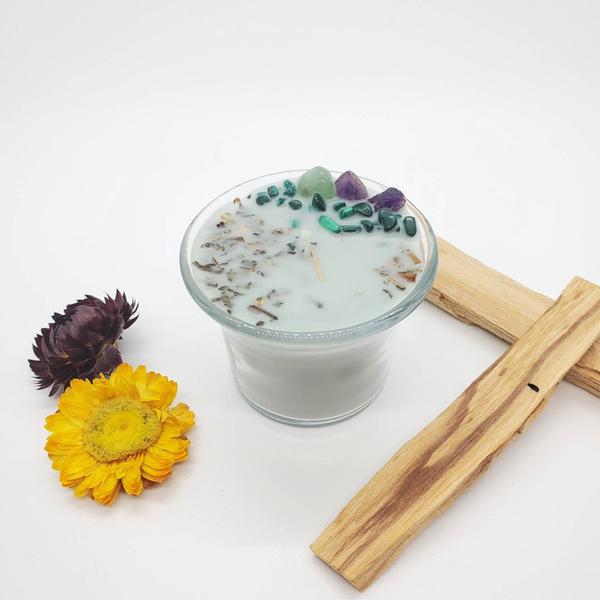 Money Vibes - Dei Lucrii Crystal Candle
$8.00
We currently have 9 in stock.
---
Dei Lucrii (Money Vibes) – Encourage abundance with Dei Lucrii. Meticulously crafted with Cinquefoil, Master of the Woods, Mint, Aventurine Chips, Amethyst Chips, and Malachite Chips, Dei Lucrii is a luxurious road opener. Cedarwood, patchouli, and clove essential oil infusions aid in wealth, abundance, and clear pathways.
2 Ounce Candle is 2" Tall and 2" Wide, made in a glass votive. Each candle is hand-poured and may differ slightly from the photo shown.
2 Ounce Candle is 2" Tall and 2" Wide
---
Circles of Wisdom
Crystal Candles