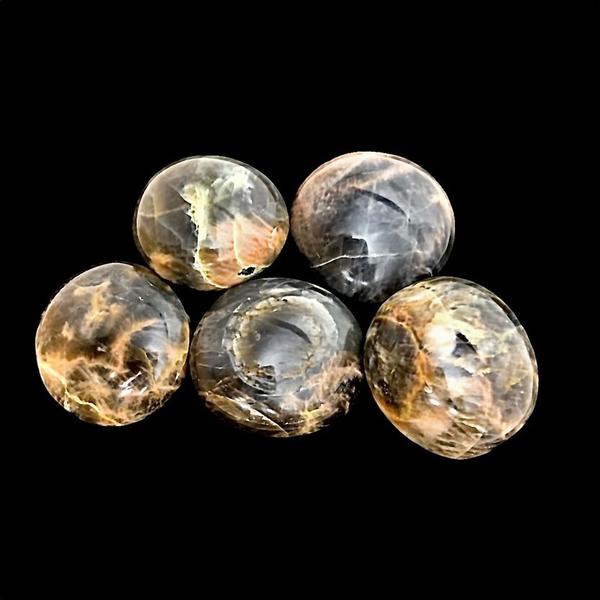 Black Moonstone Palm Stone
$35.00
We currently have 31 in stock.
---
Black Moonstone resonates with the new moon. It is a crystal of new beginnings, on focusing your intention and cutting the cords of pain and suffering that you no longer wish to carry upon your journey. It protects you for the unforeseen and psychic attack. An in depth relationship will bring you into contact with the crone and warrior aspects of the divine feminine, facets often shunned as part of the female energy. It also has a gentle protective and grounding energy that is not as prevalent in other types of Moonstone. Use this Black Moonstone Touchstone at the start of a new venture to protect and ground you as you move forward.
Disclaimer: Due to the fact that crystals are 100% natural and all unique, the size, weight, and color/pattern may differ from the photo. You will receive ONE crystal selected at random.
---
Circles of Wisdom
Palm Stones
Black Moonstone