Angelic Lightwork Healing Oracle
by Alana Fairchild
$28.95
We currently have 6 in stock.
---
Angelic Lightwork is a practice of self-care that nourishes every being on Earth.
Welcome light and love into your heart and our planet with practical exercises and divine blessings to resolve the worldly difficulties humans can face in health, finance, career, purpose, relationships, and more. Generate loving magic for soulful healing and manifestation through the luminous presence of four powerful archangels. Enhance your inner light, reveal your healing path, and rejoice in your spiritual awakening through this visionary deck. Complete with 44 healing practices, this beautiful oracle is an invitation to heal and awaken with the support and guidance of the angelic realm.
Set includes 44 cards, a 240-page guidebook, and a card stand.
Decks
Oracle Decks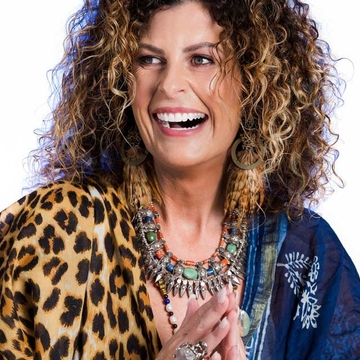 Alana Fairchild
Alana Fairchild is a world-renowned spiritual teacher and best-selling author, inspiring a devoted following of her work. Alana's beautiful, extensive and highly original body of work includes oracle decks, books, DVDs and albums of guided meditations and sacred music from uplifting dance to meditative mantras, as well as her unique and powerful online healer training program – Soul Guidance and Sacred Mentoring ™ - and her in-person initiation program into channelling the divine feminine - The Kuan Yin Transmission ™.
Alana has touched the hearts of hundreds of thousands of people around the globe, and continues to create stunning new offerings to awaken the spirit and heal the soul. She is a unique and well-established figure in the metaphysical movement, dedicated from the heart to assist humanity in moving forwards on the spiritual path with authenticity, grace and a sense of humour.
Her work is part of how she lives and expresses her inner journey. She shares what has helped her and is committed to transforming the spiritual visions and inspirations of her heart into beautiful offerings that foster soul healing and spiritual development. When a person is reaching to her for help she feels a deep and real channel open up between them and divine presence flows through it. It is subtle, filled with grace and a deeply beautiful experience. Even after decades of sharing this work, she is humbled and inspired by it every time.
Alana is motivated by a protective instinct to nurture and encourage the truth of inner being to emerge. Her passion is for a practical spirituality that gets into every part of life, stimulating a genuine and direct inner connection with Life and Spirit that brings about a sense of deeper meaning and higher purpose.
An experience with Alana is not a spectator sport where you passively consume. Her work invites you to receive divine beauty by recognizing that you have the capacity to attract sublime energies and be in co-creative partnership with them for healing and support in every aspect of your personal life journey.