Crystal Cluster Tea Infuser
---
These crystal infuser sets are the perfect gift for friends, loved ones, or even yourself. Add an additional layer of soothing comfort to a cup of herbal tea!
The crystal hangs on the outside of the mugs to balance the tea ball. Tea balls are easy to use and clean! Just add your tea, lock the hinge to close, and steep as directed for your tea. To clean, please hand wash your tea ball while avoiding exposing the wire-wrapped stone to excessive or prolonged moisture. We suggest hand washing these and drying them thoroughly. Each of these is made with natural Crystals & Gemstones, so each stone will be unique and have variations in natural characteristics such as size, shape, inclusions, and color. These tea balls are ~ 2 inches in diameter and will hold at least 1-2 teaspoons of tea with room for the leaves to expand--perfect for a single (small or large) mug of tea! The stones measure about 1 inch and the chain is approximately 3 inches in length.
Made of 304 stainless steel, the tea ball features fine mesh and closes on the side to secure the tea leaves.
---
Circles of Wisdom
Gifts
Crystal Cluster Tea Infuser Amethyst
$16.50
$12.40 SALE
Sold Out
Crystal Cluster Tea Infuser Carnelian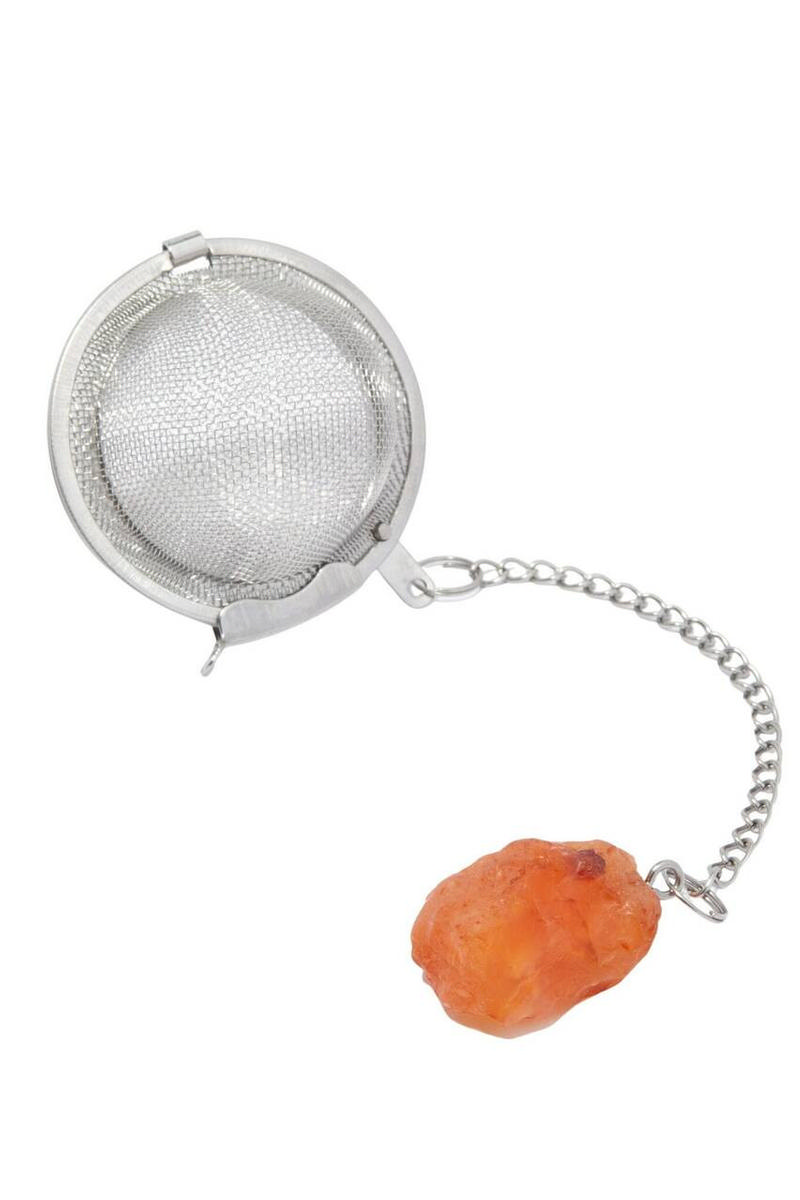 $16.50
$12.40 SALE
2 in stock
Crystal Cluster Tea Infuser Celestite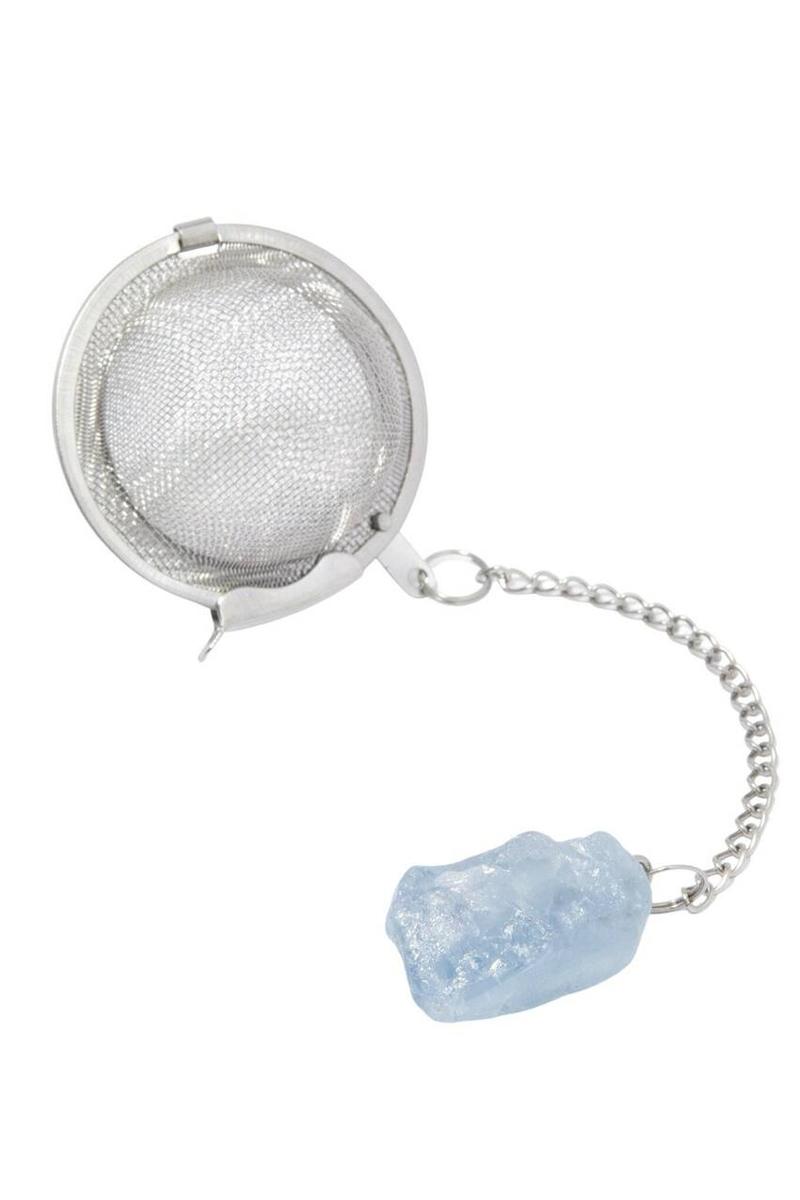 $16.50
$12.40 SALE
Sold Out
Crystal Cluster Tea Infuser Rose Quartz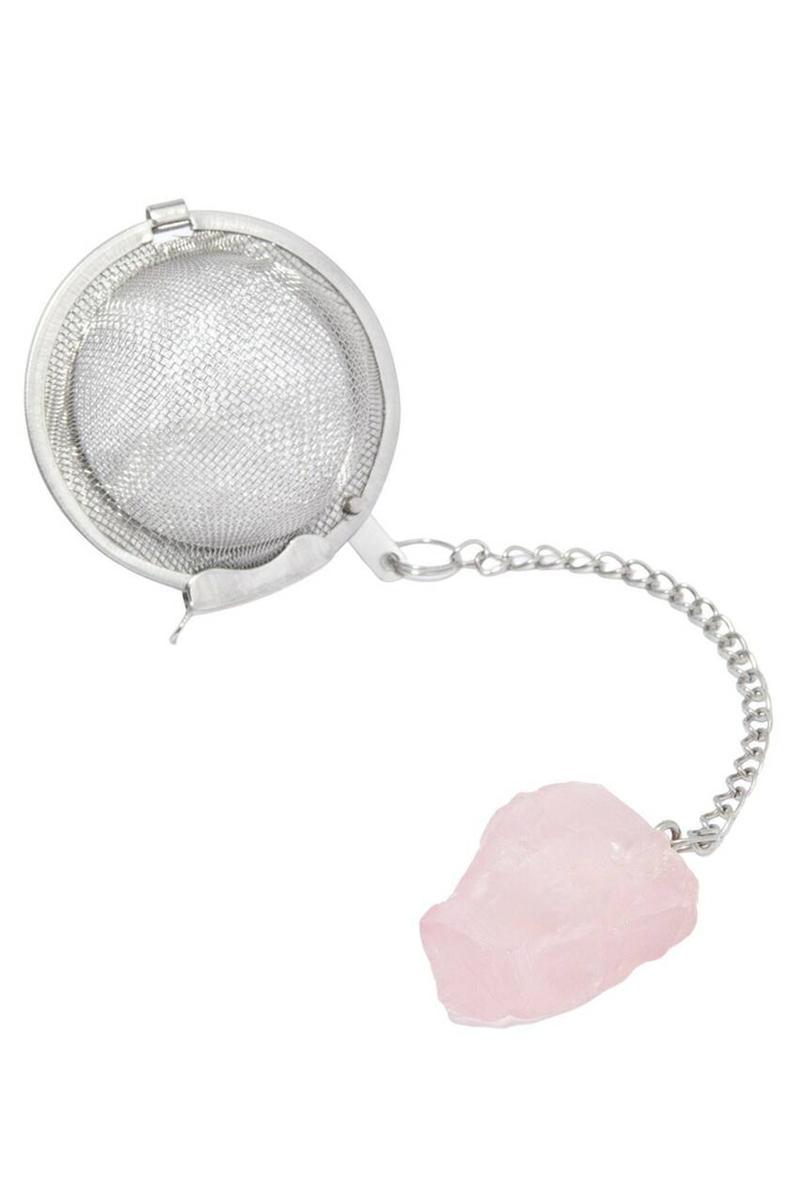 $16.50
$12.40 SALE
Sold Out