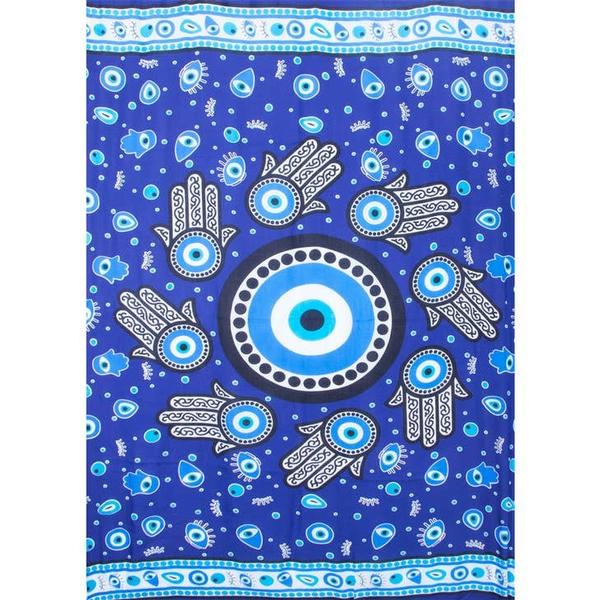 Indigo Evil Eye Sarong
$19.99
We currently have 1 in stock.
---
Introducing our stunning 45" x 62" Rayon Sarong - Evil Eye - Indigo! This exquisite sarong is a true work of art, expertly crafted in Indonesia to bring you a touch of cultural beauty.

Featuring a captivating evil eye design in a mesmerizing indigo hue, this sarong is bound to turn heads wherever you go. Its eye-catching pattern is not only stylish, but it also carries a symbolic meaning of protection and warding off negative energy.

Made from premium rayon, this sarong is incredibly lightweight and soft to the touch, ensuring maximum comfort as you wear it. Whether you're lounging by the beach, strolling through a tropical paradise, or simply adding a touch of elegance to your everyday attire, this sarong is the perfect companion.

Measuring at 45" x 62", this sarong offers a conveniently portable size, making it easy to pack and take with you on your adventures. Its durable construction ensures that it will withstand the test of time, allowing you to enjoy its beauty for years to come.


---
Circles of Wisdom
Gifts