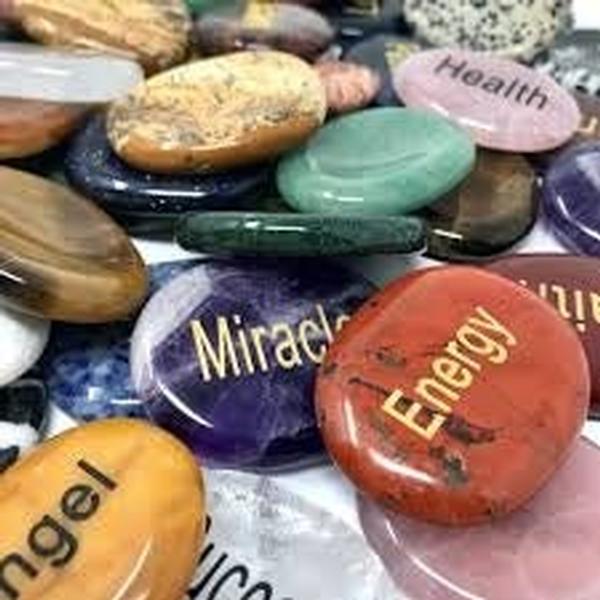 Positive Word Stone
$7.00
We currently have 134 in stock.
---
positive words and phrases can give a constant reminder for intention or focus.
Disclaimer: Due to the fact that crystals are 100% natural and all unique, the size, weight, and color/pattern may differ from the photo. You will receive ONE crystal thas has been intuitively choosen for you!
---
Circles of Wisdom
Gifts
Shaped Crystals