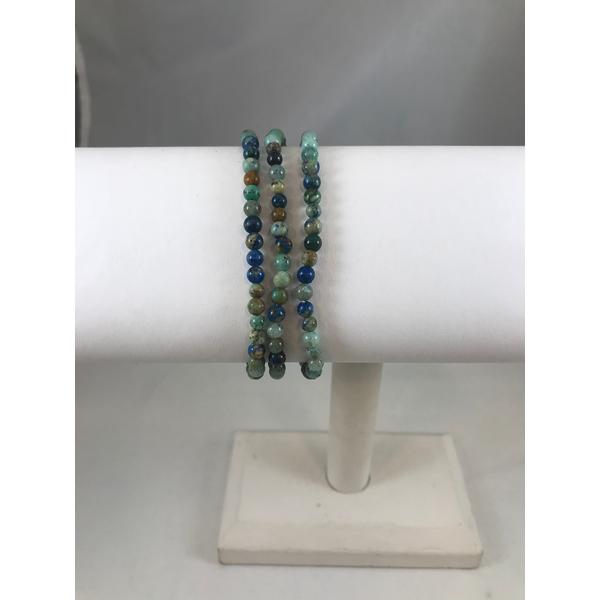 Chrysocolla Premier Power Mini Bracelet
$18.00
We currently have 5 in stock.
---
Chrysocolla - Communication
A stone of expression, empowerment, and teaching.
Allows inner wisdom to surface and be heard.
Helps heal a broken heart.
It can help ease fear, anxiety, and guilt, and bring hope.
Mix and match these timeless stone bead bracelets. The 4mm size stone beads are great for stacking.
Each bracelet comes with an information card that lists the powers and properties of all the semi-precious stones in the collection.
---
Bracelets
Chrysocolla