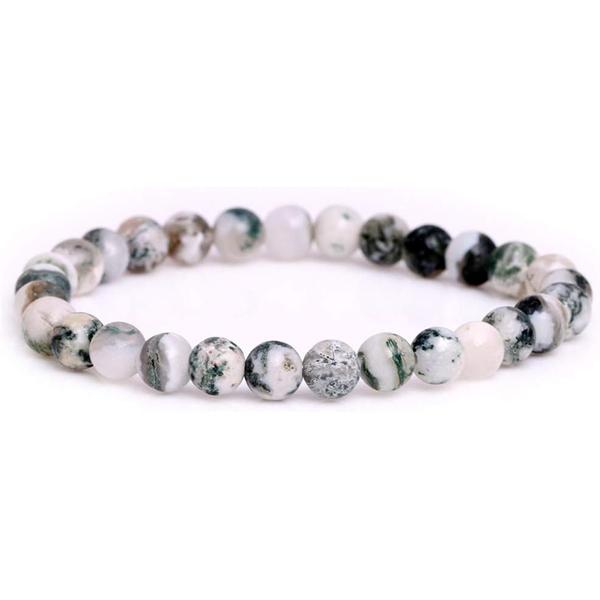 Dendritic Agate Bracelet
$12.00
$9.00 SALE
We currently have 14 in stock.
---
Dendritic Agate harmonizes all 7 Chakras, allowing you to feel connected to your entire body and mind.
It stabilizes and balances all aspects of your life.
It is also associated with the Gemini Zodiac sign. Looking at the tree-like formations in Dendritic Agate, it's no wonder it's associated with the Earth element.
---
Circles of Wisdom
Bracelets