Seeds of Light Crystal Jewelry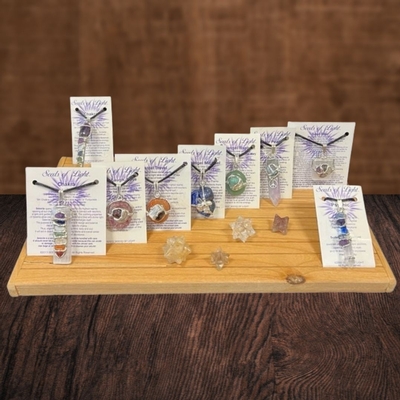 Seeds of Light was established by designer Susan Buzard Buchanan in the summer of 1989. All jewelry is created from hand selected crystal and stones from mines throughout the world.
Crystal wands and jewelry handcrafted with love in the USA. Featuring Ascension, Light Workers, Beam of Light, Chakra, Reiki, transformational, astrological, goddess, and much more. Made with silver, tin, and crystals.