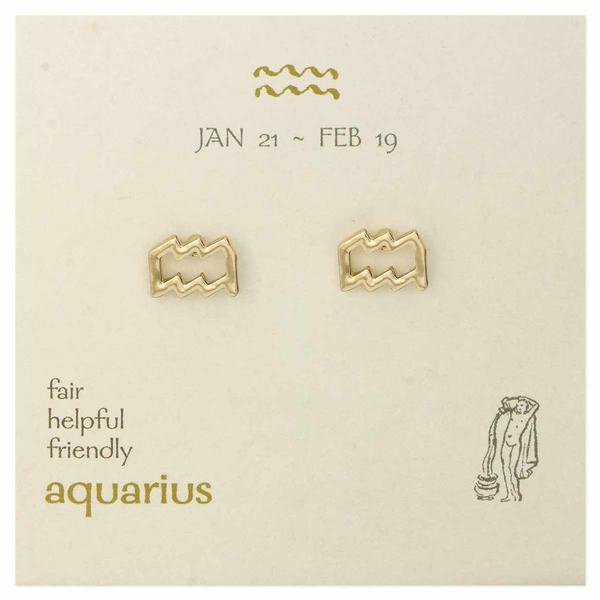 Zodiac Post Earrings - Aquarius
$15.00
We currently have 5 in stock.
---
What's your sign? Are you a friendly Aquarius?
People born under the Aquarius sign are said to be progressive, independent, intelligent, unique, and idealistic.
Proudly display your astrological sign with these simple to wear small gold post Aquarius symbol earrings. These sweet little gold horoscope post earrings make a perfect excuse to show off your birth sign.
---
Circles of Wisdom
Astrology
Earrings