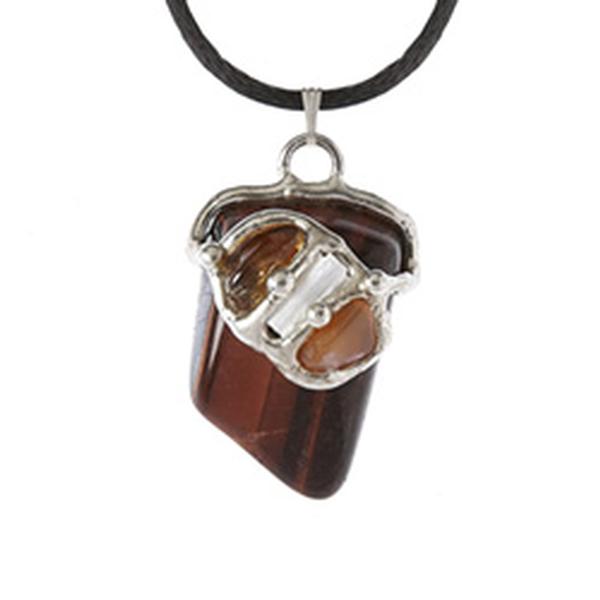 Phoenix Rising Gem Drop
$32.00
We currently have 3 in stock.
---
Phoenix Rising
The combination of these stones renews and motivates us to let go of the old and rise above it and claim our true selves.
Selenite opens the pathway to connect to the highest realms; opening all our chakras. It is a powerful tool to connect with teachers, angels, and guides by opening our higher self. The soothing properties of Selenite allow one to become calm, centered, and filled with divine light. Selenite constantly cleanses and recharges itself.
Carnelian teaches one how to become a great communicator and move out of ego-based ideas. Carnelian improves overall health, energy, and vitality; while balancing and healing the physical body. Carnelian enhances protection, peace, healing, and courage, and boosts energy.
Red Tigers Eye helps move energy for motivation and desire, by clearing out the stagnant energy and rejuvenating the root chakra.
Citrine removes physical, mental, and emotional blocks on an intellectual level. Citrine also releases all power struggles and helps one see the truth.
Selenite is a very soft crystal; it should be handled with care. It should never be washed or placed in water because this can erode or damage its surface. Handle with the utmost care. Use Sage or moonlight if you wish to cleanse your pendant.
Gem Drops are approximately ¾ to 1-inch in diameter. Each item is individually made, so no two pieces are exactly alike. All gem drops come with a black satin cord and information card.
---
Spinel
Carnelian
Citrine
Necklaces
Gem Drop Pendants
Pendants