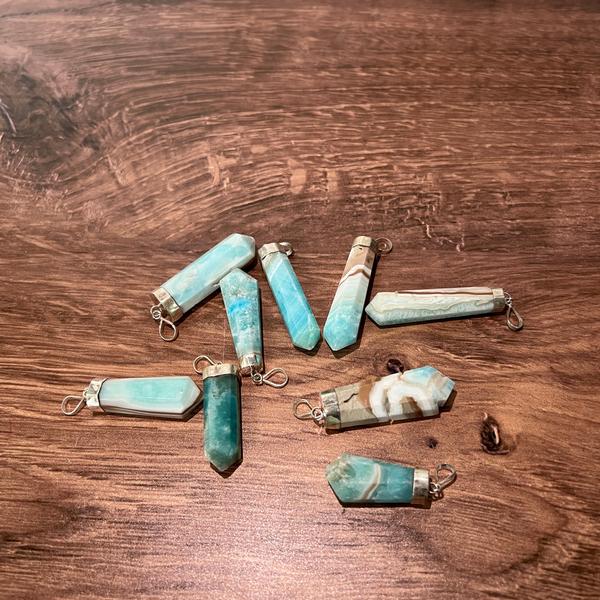 Caribbean Blue Calcite Pendant
$20.00
We currently have 18 in stock.
---
Caribbean Calcite is a stone of spiritual awakening, transformation, and emotional understanding. An ideal stone to use in meditation, Caribbean Calcite helps us access our inner vision and connect to our higher selves, to gain a sense of purpose, a true sense of self, and begin a journey of ultimate self-discovery.
Shape and size are one of a kind and will vary.
---
Circles of Wisdom
Caribbean Calcite
Pendants
Calcite