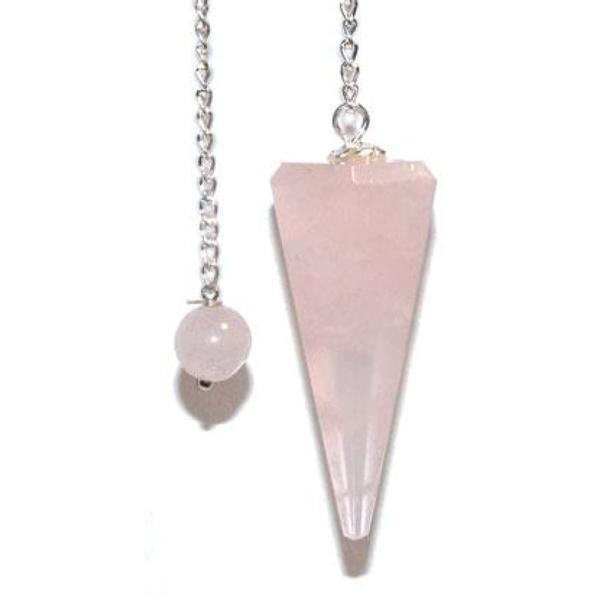 Rose Quartz Pendulum
$10.00
$7.50 SALE
We currently have 13 in stock.
---
Looking for a tool to enhance your divination practice? Look no further than the 6-Sided Rose Quartz Pendulum. Crafted from the stone of unconditional love, this pendulum is perfect for those seeking to connect with their heart chakra.

Not only is Rose Quartz known for its ability to assist with love and forgiveness, but it can also help with phobias, fear, guilt, and negative energy. With its 6-sided design and chakra beads on the chain, this pendulum is not only functional but also visually stunning.

Each pendulum is unique, with sizes varying slightly, making it a one-of-a-kind addition to your divination toolkit.
---
Circles of Wisdom
Pendulums and Divination
Pendulums