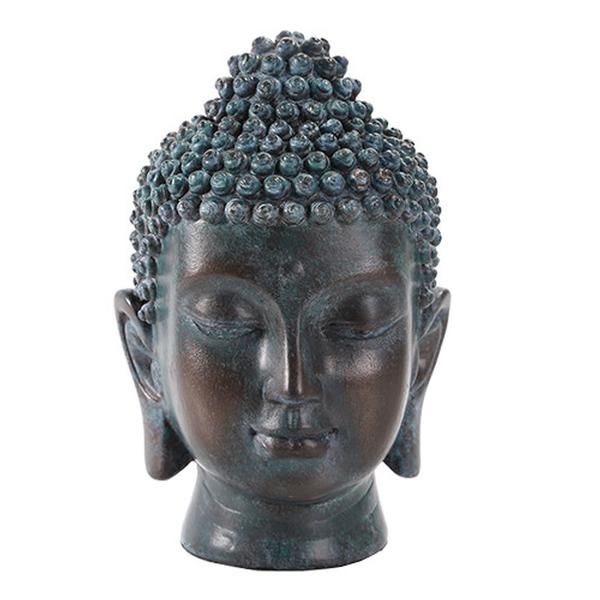 Buddha Head
$33.00
We currently have 1 in stock.
---
This Shakyamuni Buddha Gautama Head Sculpture is made of designer resin, handpainted and polished individually. Color tone may vary from pictures slightly.
Buddha heads are the icon of confidence, awareness, knowledge, compassion and concentrated meditative practices.
Each and every faculty of the Buddha head symbolizes a hidden meaning, philosophy, history, occult, and above all how to individually and collectively be great, noble and kind human beings.
This figurine is a perfect altar statue as well as a zen home decor. Bring peace, serenity and spiritual ambiance to your living room with this Buddha Head figurine.
DIMENSION: 4 1/4" X 4 1/2" X 6 1/2"
---
Circles of Wisdom
Medium Statues
Statues