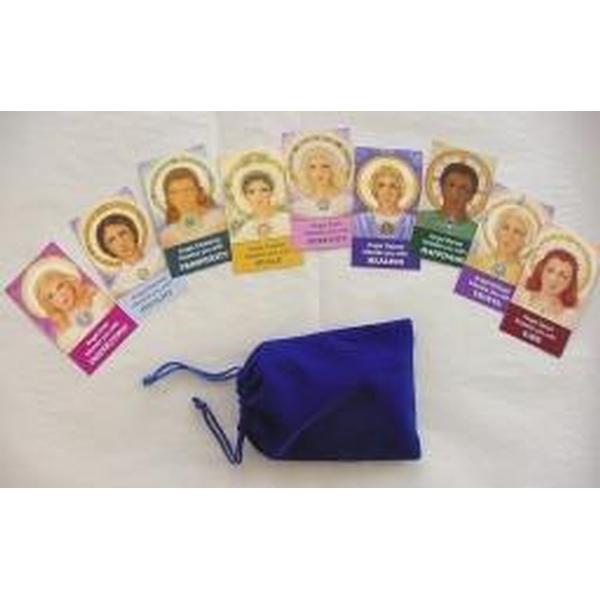 Bag of Blessings
by Center of Being
$22.00
We currently have 6 in stock.
---
Bag of Blessings Cards
Based on the book The Healing Angels of the Energy Field by Stevan J. Thayer, the Bag-Of-Blessings features five special blessings from each of the nine Healing Angels for a total of 45 blessings. A treasury just brimming with blessings.

Each 2 x 3.5-inch blessing card contains a full-color image of one of the nine Healing Angels along with a blessing relating to the Healing Angel's special healing gift. These cards come in a beautiful 3 x 5-inch satin pouch. The 5-pack at a reduced price does not come with the satin pouch.

The Bag-Of-Blessings is ideal for you to use to pick a card and get your daily angelic blessing. You can also use them by letting your clients pick their angelic blessing for the session. They make great gifts and you can send a special angelic blessing card (or even a whole bag-of-blessings) to a friend.
---
Oracle Decks