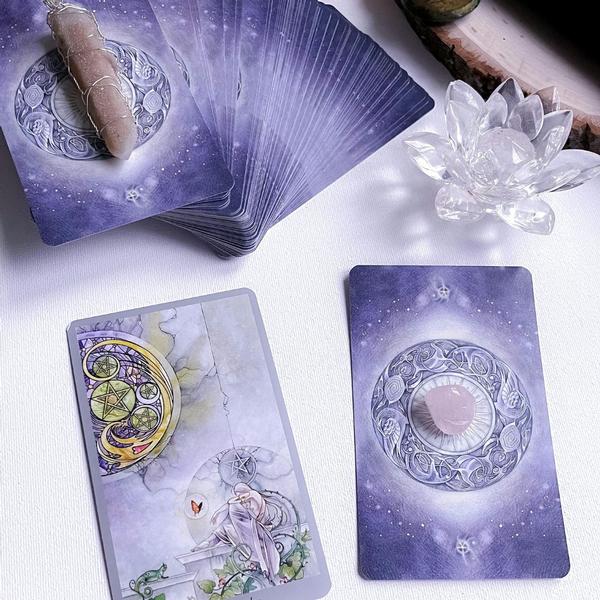 Oracle Deck Social
Carmen Hernandez
In-Person
Thursday, January 25, 2024
6:30 pm-8:00 pm EST
$10.00
Thursday, February 22, 2024
6:30 pm-8:00 pm EST
$10.00
Thursday, March 28, 2024
6:30 pm-8:00 pm EST
$10.00
Wednesday, April 24, 2024
6:30 pm-8:00 pm EST
$10.00
---
All attendees receive a 20% discount on decks purchased this night
Join Soul Goddess, Carmen Hernandez, for a fun and educational night of intuitive readings! Meet with other deck enthusiasts to trade readings for each other, check out new decks, talk about your favorites, and maybe add to your collection. Carmen will be on hand facilitating and offering instructional insight to deepen your card reading skills.
We'll be using many of the demo decks from Circles each meeting, but you can also bring your own deck(s) to use if you wish. This group is for all levels. You just need to be interested in oracle cards, honing your intuitive skills, and having fun.
This event is intended to be a social gathering - tea and treats will be served.
Here's what one recent attendee had to say:
As I mentioned to Carmen during the class, I thought it was a "social" in terms of chatting with others who are interested in Tarot/Oracle cards and readings, and didn't realize it would be an organized event of practicing readings. Honestly I'm not sure I would have signed up for the class if I'd known I'd be reading others since I'm a "newbie", and don't have any experience giving readings, but I'm glad I went in blindly as Carmen really created a safe and welcoming space that encouraged me to be open and trust my intuition. It was a wonderful experience and I enjoyed it thoroughly.
Thank you for offering classes, even for us newbies, and for having beautiful souls like Carmen leading them!
This event is being held IN PERSON at Circles of Wisdom, Methuen, MA.
All participants will be required to sign a
Liability Waiver Release Form
if we don't already have one on file from a previous event. Please note you DO NOT need to print this form as we will have a copy for you to sign when you arrive.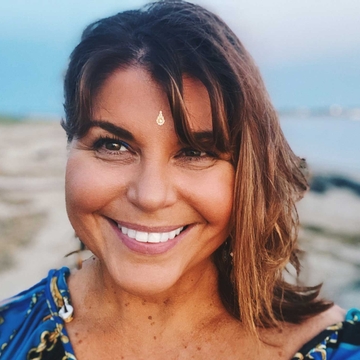 Carmen Hernandez
Carmen is a multidimensional healer who illuminates pathways to higher consciousness. She walks beside you, holding heart space, supporting and guiding you to step more powerfully into your divine essence. As a quantum healer, she assists in clearing energetic blockages, both present and past life, to create a heart-soul alignment.
Carmen is a master teacher in Usui Reiki, Holy Fire Reiki and Lightarian Reiki. She is also a Magnified Healing practitioner.
Sound Healing is an essential component of Carmen's healing work. She blends the celestial sounds of gongs, crystal and himalayan bowls with her other healing modalities to achieve a uniquely transcendent experience.
During her sessions, she works closely with the Archangels and Ascended Masters to create a calming, heart-centered space for deep healing and soul clarity.
In addition to working with people, Carmen's love of animals prompted her to pursue a certification in Animal Reiki and Communication. Equine communication is particularly near and dear to her heart. Carmen has served as a volunteer at Ironstone Farm, Andover, MA, within their hippotherapy program and also serves as an animal communication liaison between Circles of Wisdom and Strongwater Farm in Tewksbury.
To learn more about Carmen amd her other offerings, visit her at www.asoulgoddess.com