Soul Retrieval Intensive Six-Part Training
Leontine Hartzell
Online
AvailableSeats: 500
Thursday, May 4
7:00 pm-9:00 pm EST
---
Preapproval is required to participate in this training. You must have strong shamanic journey skills and the pre-requisite courses. Please fill out the form on this page if you'd like to attend. If your application is approved by the presenter we will send you a PayPal invoice for the course.
Prerequisites: Healing with Spiritual Light, Deathwalking, Extraction and Deposession or permission of instructor.
4 Evening Sessions on Zoom only May 4, 9, 11, & 18 , 2023 7:00-9:00 pm
Intensive Weekend taught online through Zoom on May 6 & 7, 10:00 am-1:00 pm and 2:00-5:00 pm. Originally was hybrid both in person in Methuen, MA and Zoom.
This class may be taken individually or as part of the Shamanic Light Healer Apprenticeship Program that runs from October 2022 through May 2023. A discount is available when registering for all the November through April classes. Click here for more about the full program including a list of each individual class with a link to the details. All classes will be offered through Zoom, with weekend programs also having the option to attend in person at Circles of Wisdom in Methuen, MA.
**This Class is for Those Who Wish to Bring Soul Retrieval Healing to Others and is Not for Those Seeking Personal Healing.**
Soul Retrieval is a potent healing method that returns and restores any part of a person's pure energy or "soul" that has separated out, usually due to trauma or illness. Each person needs all of their soul energy, the fullness of their true essence, in order to be able to live a fulfilling life using all their gifts to the fullest extent possible so they can create a happy, healthy, thriving life.
Very often, when a person has an accident, trauma, surgery, or experiences the death of a loved one, they can have some soul loss. Most of the time, this separated out part of the soul cannot return to the person on its own. In traditional cultures, it was the role of the shaman or medicine person, to find and restore to the individual this pure part of their soul essence. What is returned to the person is not a traumatized part that needs healing, but a part of the person's pure essence that they need to live a full life.
In some contemporary cultures, soul retrieval is a healing practice that monks, priestesses and priests continue to perform. Modern day healers perform soul retrieval for individuals in order to restore people to wholeness so they can go on to live happy and productive lives.
This powerful healing method can change people's lives once they are restored to wholeness! In this workshop, you will learn to work with a helping soul retrieval guide and learn the symptoms of soul loss. You will learn to journey to nonordinary reality to find lost soul parts and then bring them back to a client and restore the lost energy into the client's energy field.
You will learn integration practices to integrate the returned soul parts into the person to help people learn how to use the pure energies of the returned soul parts. You will learn to do a soul purpose retrieval to restore to the person's consciousness their main soul purpose in this lifetime.
You will explore the restoration of soul parts that were lost in past lives. You will learn about soul retrieval for injured body parts as well as soul retrieval for places, groups, communities, and organizations. You will also learn how soul retrieval can clear karmic issues in a family line and restore an entire family lineage to wholeness.
You will receive a soul retrieval as well as practice doing a soul retrieval. You will experience the healing and empowerment of having your own lost soul parts returned to you and go through the entire integration process so that you not only experience deep and profound healing for your own life but can also, therefore, understand and help clients heal and integrate returned soul parts and change their lives for the better.
Leontine Hartzell is a soul retrieval specialist having performed thousands of soul retrievals for over 25 years. Soul Retrieval has been the most valuable shamanic healing method at the heart of her full-time healing practice for more than two decades. The transformations and healing that she has witnessed in her clients and places on the planet has been amazing and deeply profound!
Leontine originally trained in soul retrieval healing with Sandra Ingerman (author of Soul Retrieval) and then went on to study with and interview numerous indigenous shamans from many different cultures on their traditional practices of soul retrieval. She brings a wealth of knowledge and experience to this work and is thrilled to share and train more healers to bring this healing method to our world.
Please join her in this powerful class where you will learn these ancient and invaluable healing methods to help others restore their energy to live vital and fulfilling lives.
Recommended Reading:
This class will be offered online through a Zoom meeting. Please register at least an hour in advance. About an hour before class you will receive an emailed invitation with the login link and/or phone number.
---
Shamanic Program Application Form
Please complete the form below to enroll in this program. Your information is sent to Leontine directly.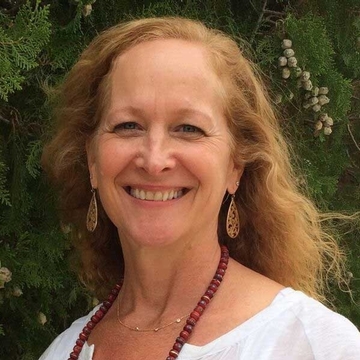 Leontine Hartzell
Leontine has over 40 years' experience teaching spiritual practices and meditation and has been teaching Shamanic training for the past 24 years to students from all over the world. She is continuously adapting and expanding the content to keep it relevant for our changing times! New practices taught by her compassionate spirits guides and Ascended Masters are added each year to accelerate the learning and spiritual abilities of the students in the program and to continue to adapt to changing circumstances and energies on planet earth.
Leontine Hartzell is a shamanic visionary, teacher, and sound and energy healer. She is also a Soul Retrieval specialist, an award-winning recording artist, psychic channel, Usui and Karuna Reiki Master, Melchizedeck Method teacher, herbalist, Hypnotherapist, Qigong teacher, and ordained Interfaith Minister.
Her training includes studying with some of the preeminent shamans of Ecuador, Peru, Mongolia, First Nations, and North America, and many other indigenous cultures. Her formal training with Sandra Ingerman and with the Foundation of Shamanic Studies after studying counseling psychology and comparative religions formed the basis of her full-time energy healing and teaching practice over the past 3 decades. She has been a student of Tibetan Buddhism, Taoism, Sufism, bhakti traditions, and world mystical traditions since she was a teenager.
Leontine's mission is to elevate people's consciousness and to help awaken their divine inner light so that they can live the full lives of joy and compassion that is their soul's true calling. Healing karmic wounds, restoring soul wholeness, discovering one's soul purpose, and restoring relationships with the natural world, the ancestors, and divine love are the goals of her work with individuals, groups, and corporate clients worldwide.
She trains healers and teachers to sustain alignment with Divine Light and Wisdom to bring healing energies, teachings and community ceremonies to improve the lives of all beings.
Her award winning channeled music can be found at OmajaMusic.com and on Spotify, Amazon and other streaming services.
Her healing and teaching practice is based in Gloucester, MA and she also works with clients via Zoom, Skype and phone world-wide. Her workshops and ceremonies are held in New England and internationally.
Please see www.eyeofeagle.org for more information.