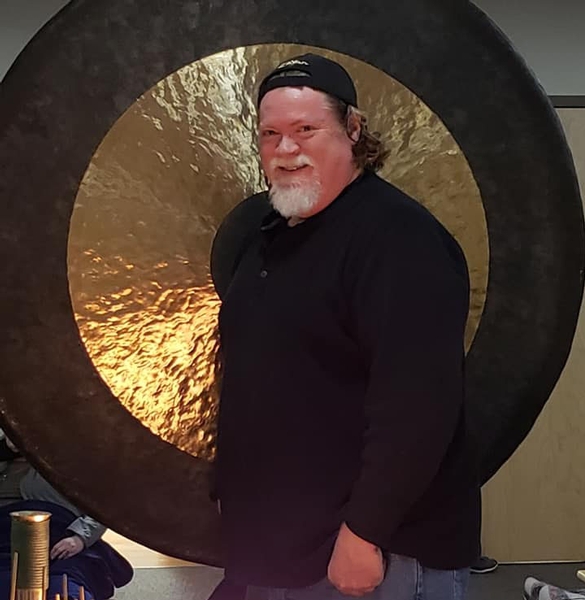 Subscribe to be notified of upcoming events with Ed!
Ed Cleveland
Ed Cleveland teaches Reiki and Sound Therapy with Gongs, Singing Bowls, and other Indigenous Sound Instruments. He combines this with Cognitive Neuroscience, Neuromusicology, and Psychophysiology which has been passed down from classes taught by Mitch Nur.
Acoustic Designer of Soundscapes using the high, low, ascending, descending pitch, intervals, and inversion, thick, and thin in harmony with crescendo, or diminuendo's to open the imagination and intellect.
Ed has extensively studied in his field with an impressive list of accomplishments and certifications in this practice.
SWSpeakerID: F2710604-ADE4-AD3C-82E1E22794D89F17 / f29c7ce89a2b1fbef7297ec32b4ad8c8