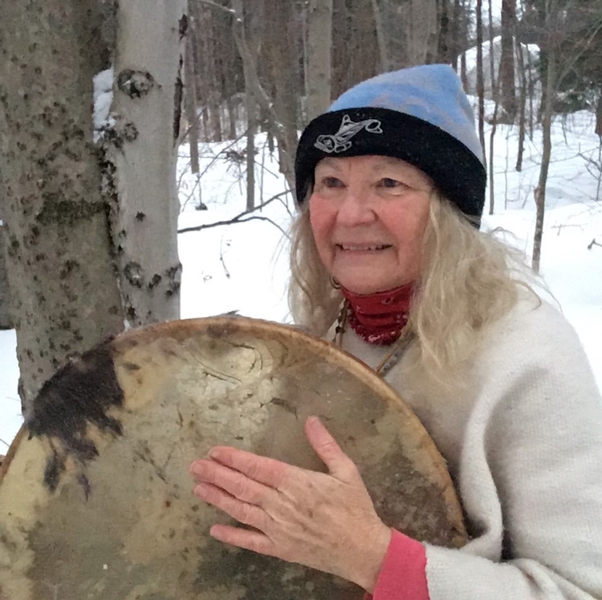 Subscribe to be notified of upcoming events with JaneE!
Jane E. King
JaneE King, Founder of Medicine Drum LLC, is a Certified Brennan Healer, a certified Hypnotist, Ordained Minister, earth ceremonialist and Educator with over 20 years experience teaching and practicing energy medicine.
She has facilitated Medicine Drum drum building workshops throughout the country since 1997. Jane E. King offers individualized healing sessions and life changing group programs utilizing the healing wisdom of the ancients. Her tools include drum, rattle, crystals, shamanic trance, singing bowl, human voice and many other esoteric tools as called upon by the energy field of the individual.
For more information please visit her website: www.janeekinghearthealer.com or you may contact her at 603-731-1646 or jane.e.king@gmail.com
SWSpeakerID: CFBF93C9-9614-B3AE-78872E8AF02FF1B9 / cffd19350637f34651ab3218e583999e