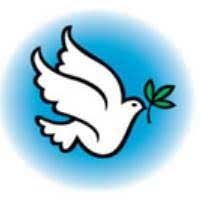 Subscribe to be notified of upcoming events with With Love And Gratitude!
With Love & Gratitude
With Love and Gratitude, a team of dedicated light workers, acting in unison, for the sole purpose of uplifting the spirit.
SWSpeakerID: BFC6BDE3-5056-A830-8C413A2486B37290 / bfdea1055056a8308c0c1c633de9cc2a
Sunday, December 10
In-Person or Online
2:00 pm-3:00 pm
$10.00
With Love and Gratitude's Leslie Gabriele and Joel Kaplan, Near Death Experiencer, will be working together to offer healings to some of the audience members and inspiration to all.
Sunday, January 7
In-Person
10:30 am-10:50 am
$20.00
Celebrate the start of 2024 with Circles of Wisdom and With Love and Gratitude in our 15th annual New Year event! 20-minute readings will be $20 and 20-minute group healings will be $15.