En-Lighten Up: Hypnosis for Weight Loss & Feeding the Hungry Heart Chakra
Addie Kania
In-Person
AvailableSeats: 40
Wednesday, January 11
7:00 pm-9:00 pm EST
---
Are you struggling to keep your New Year's Resolution to Release Weight?
You're not alone. According to research 90% of people on diets regain their weight within a year or so...so diets themselves do not work. Weight release is not just about what you are eating-- but about what is "eating you!"
I intuitively perceived that many of my weight loss clients were "leaking" energy from their Heart and Sacral Chakra. So to address this I created a program that also addressed this issue-- that I also presented to Hypnotists around the world at the National Guild of Hypnotists for around 7 years. This class is an abbreviated version of that program.
This program integrates three effective modalities to "En-lighten" your mind and trim your body to your Healthy weight:
Overall weight loss techniques (cognitive behavioral)
Chakra Balancing
Hypnosis Session that is "energetically" charged for "re-visioning" your Healthy trimmer version of yourself"
Handouts:
7 Keys for Highly Effective Weight Loss
Healing the Hungry Heart exercises
This interactive seminar is meant to be "edu-taining" and fun! Let's get together and "lose the Weight" of this emotionally charged issue and get your mind and body in gear to begin your weight loss journey to your Healthy Best Self!
This event is being held IN PERSON at Circles of Wisdom, Methuen, MA.
All participants will be required to sign a
Liability Waiver Release Form
if we don't already have one on file from a previous event. Please note you DO NOT need to print this form as we will have a copy for you to sign when you arrive.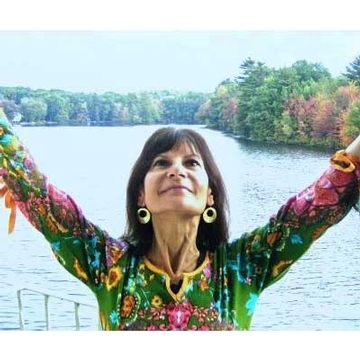 Addie Kania
Addie Kania is a Certified Holistic Hypnotherapist, inducted into the prestigious Order of the Braid by the National Guild of Hypnotists where she is a faculty member. Addie is a trained addictions counselor, and Stress Management Consultant and E.F.T. practitioner and creator of "The Alternative Weigh" Hypnosis weight loss program.