Introduction to Integrated Energy Therapy & Healing Angel Meditation
Laura Haley
Online
AvailableSeats: 500
Thursday, January 11
7:00 pm-8:15 pm EST
---
In this Introduction to Integrated Energy Therapy® (IET):
You will learn how to create an energetic link known as a "heartlink" to the nine Healing Angels of the Energy field.
You will use this link in a guided meditation to connect with and receive a gift from each of the angels.
The heartlink technique that you learn in this workshop can be used any time to connect with any angel. The link serves as a channel between your heart and the heart of an angel, where you receive energy and information.
Please join us and meet these powerful, loving angels who are so happy to share their gifts with you!
You will also be introduced to the powerful healing modality known as IET (and more) through a brief information session. This is an opportunity to meet Laura and learn more about her upcoming classes. Come in ready to receive some loving, nurturing energy and bring your questions!
This class will be offered online through a Zoom meeting. Please register at least an hour in advance. About an hour before class you will receive an emailed invitation with the login link and/or phone number.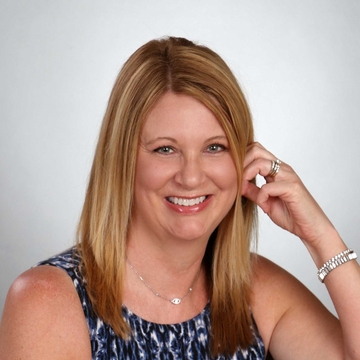 Laura Haley
Laura Haley is the owner of "All is Well – For Body, Mind & Spirit" where she offers energy healing services (Reiki, IET, BioMat, Distant Healing), intuitive guidance, and spiritual counseling. She offers many empowering workshops including Integrated Energy Therapy® (IET) certification classes, meditation workshops, angel communication workshops, Law of Attraction workshops, and more. She is a compassionate and insightful healer and teacher who is deeply devoted to the well-being and success of her clients and students. Her passion is helping others discover and strengthen their innate power achieve anything their heart desires.
Laura's certifications include: Integrated Energy Therapy® (IET) Master/Instructor, Usui Reiki Master/Teacher, Lightarian™ Reiki Level II, Magnified Healing® Teacher of Level I, Akashic Records, Lightarian™ Angel Link Facilitator, The Melchizedek Method, Science of Dowsing, and is an Infinite Possibilities Certified Trainer.
Laura has been named one of the top IET instructors in the world every year since 2013. In 2018, Laura received the honor of becoming one of only approximately 30 trainers worldwide to achieve the credential of IET Master Instructor Trainer. This certification allows her to train IET Master Instructors.
Website: http://www.laurahaleyhealing.com