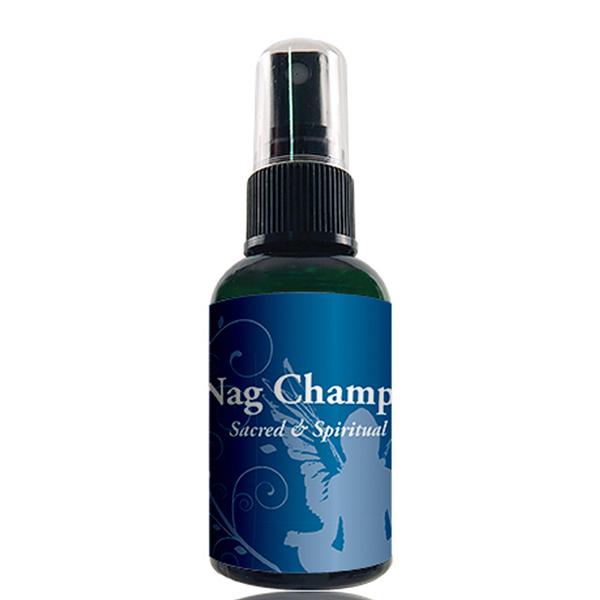 Nag Champa Spray
$18.00
We currently have 3 in stock.
---
Sacred and Spiritual
It can be used to sanctify or purify an area. It's also a good general-purpose aroma for spiritual matters. This includes acts like meditation and seeking spiritual enlightenment or evolution.
Inhale this fragrance oil or use it in a diffuser to quiet your mind in preparation for meditation. Let this aroma bring you peace and calm.
Nag Champa is a fragrance of Indian origin, based on a combination of magnolia (champaca or champak) and sandalwood, or frangipani (plumeria) and sandalwood.
Ingredients
Water; Phthalate Free Pure Nag Champa Fragrance
Aromatic Notes
A powdery sweet floral and musky type with top notes of black currant, mandarin, and black pepper, middle notes of orange blossom, and precious florals with a musky, patchouli, vanilla, and sandalwood base note.
Interesting tidbit
This oil is based on Satya Sai Baba Nag Champa Incense is extremely popular in the US. It is a masala incense, which is hand-rolled onto a bamboo stick.
All of our fragrance oils are intended for external use only and should not be ingested under any circumstances.
---
Circles of Wisdom
Aromatic Mists