Essential Guide to Aromatherapy and Vibrational Healing
by Margaret Ann Lembo
$19.99
Paperback, 360 pages
We currently have 1 in stock.
---
Improve your life and enhance your healing practice with The Essential Guide to Aromatherapy and Vibrational Healing, an A-to-Z guide to 60 essential oils and their corresponding vibrational elements. Renowned author Margaret Ann Lembo shows you how to achieve physical, spiritual, and emotional balance using a variety of vibrational tools, including:
Flower Essences
Gemstone Essences
Chakras
Divine Messengers
Zodiac Signs
Planets
Colors
Numbers
Animals
Holy Water
Discover how different oils can be combined with the power of intention to create and maintain positive change in your life. Learn how aroma-energetic practices support your journey to self-awareness and well-being. Outlining detailed information on all sixty essential oils—from therapeutic properties and fragrances to complementary essences and interesting tidbits—this comprehensive book provides everything you need to heal, transform, and evolve on every level.
"[This] is absolutely the best book I've read on the topic. It's all here—and more."
—Cyndi Dale, author of The Complete Book of Chakra Healing
"An off-the-charts, must-have resource to have in your home. With such clean style and grace, she reviews the history, the mystical, and all practical applications of essential oils...AMAZING!"
—Joan Ranquet, author of Energy Healing for Animals
Publisher: Llewellyn Worldwide, March 2016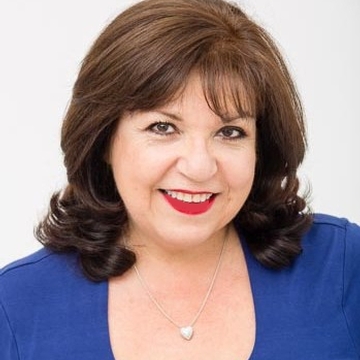 Margaret Ann Lembo
Margaret Ann Lembo is the author of Chakra Awakening, The Essential Guide to Crystals, Minerals and Stones, Crystal Intentions Oracle, Angels & Gemstone Guardians Cards, Animal Totems and the Gemstone Kingdom, and nine spoken audio CDs and five oracle decks.
She is the creator of a line of award-winning Aroma-Energetic Sprays, including Smudge in Spray™ and the seven Chakra Sprays. She is a spiritual entrepreneur and aromatherapist, and the owner of The Crystal Garden—the conscious living store and center of the Palm Beaches established 1988.
Visit her at MargaretAnnLembo.com.