Astrology of 2024: The Once and Future Year
by Gahl Eden Sasson
$16.00
$12.00 SALE
We currently have 17 in stock.
---
Prepare for and plan the next 12 months with this essential astrological guide written by cosmic navigator, Gahl E. Sasson. This astrology book is not just a collection of predictions, but a roadmap to navigate the year ahead. It provides an overview of significant astrological events, explores numerology, Tarot, history, Kabbalah, and offers guidance on harnessing Moon energy to manifest your dreams.

Delve deep into a treasure trove of astrological insights, from the monumental transit of Pluto into Aquarius—a shift unseen since the days of the French Revolution—to the intricate dance of Mercury and Mars in retrograde, as well as methods to successfully navigate the eclipses.

The book's first part consists of a month-by-month list of pivotal dates and strategies to capitalize on them. The subsequent part decodes the significant astrological phenomena of 2024 and details the best dates and techniques to successfully manifest your New Year's resolution. The final part specifies your unique mission for the year with specialized tools for each sign to utilize the peak days for love, finance, health, and creativity.

Designed intuitively like a pilot's flight manual, this guide ensures ease of reference and comprehension. This book is about self-empowerment; whether you're an astrology aficionado or a starry-eyed beginner, "The Astrology of 2024" will be your compass to navigate the year ahead successfully.

Astrology and the wisdom of the zodiac is more than a fortune-telling tool. If you are looking for astrology books that also incorporate Kabbalistic astrology, then look no further. This astrology book for adults lists the Hebrew letters from each sign and is a Kabbalah book in more ways than one. This book of astrology is a zodiac book that uses predictive astrology and details the main events for each of the zodiac signs in 2024.
Astrology
Books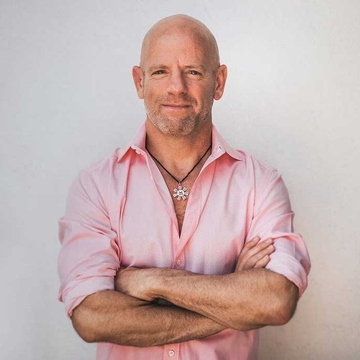 Gahl Sasson
Gahl Sasson is an established author and has been teaching workshops on Storytelling, Kabbalah, Astrology, and Mysticism around the globe for over 20 years. His first book, A Wish Can Change Your Life, has been translated into over eight languages and is endorsed by HH the 14th Dalai Lama. His second work, Cosmic Navigator, is the essential reference guide to understanding your astrological makeup. He recently published a book on the astrology of 2018, 2019 and 2020.
He is a contributor to the Huffington Post, and Astrology.com, and has been named "Los Angeles' Best Astrologer" by W Magazine. He is a guest lecturer at USC, Tel Aviv University, and teaches at Esalen, Omega Institute, University of Judaism, and the Open Center in NYC. He has appeared on CNN, ABC News, KTLA-TV Los Angeles to name a few. In 2017 his academic article, Symbolic Meaning of Names in the Bible was published by the Journal of Storytelling, Self, & Society.
He currently resides in Los Angeles but gives seminars and workshops regularly in over 13 countries.