Cosmic Navigator
Design Your Destiny With Astrology and Kabbalah
by Gahl Sasson
$21.95
Paperback, 360 pages
We currently have 5 in stock.
---
Gahl Sasson's second book, Cosmic Navigator, is like a GPS for the soul.
It combines Astrology, the map of where and who we are, with Kabbalah the navigation system that tells us how to get to our goal and avoid those traffic patterns and areas of gridlock in our lives. This three part text is the first book of its kind. Not only is it the first book to use Astrology as a resource for self help, it also weds the wisdom of ancient Kabbalisitic truths with the powerful archetypes of the zodiac to help you improve and change your life.
The first part of the book introduces the basic concepts of Kabbalah and Astrology and how they work together. The second part teaches you how to interpret your own astrological chart as the road map of your life. The third and final part of the book, which is based on Gahl's 12-week workshop, walks the reader through the 12 signs and teaches them how to use each one to bring balance and success into their lives.
Is your love life in need of more passion?
Turn to the chapter on Scorpio and learn how to invoke that sexual mysterious energy.
Do you need to be more assertive at work?
Turn to the chapter on Aries and discover your inner warrior.
Unlike other astrology books that simply offer stereotypical profiles, Cosmic Navigator teaches us how to take control of our astrological destinies.
Publisher: Weiser Books, July 2008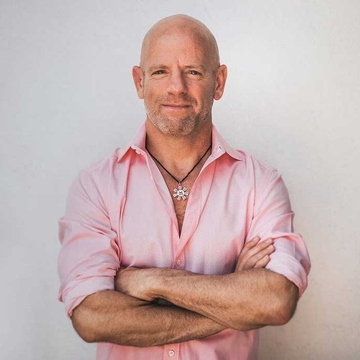 Gahl Sasson
Gahl Sasson is an established author and has been teaching workshops on Storytelling, Kabbalah, Astrology, and Mysticism around the globe for over 20 years. His first book, A Wish Can Change Your Life, has been translated into over eight languages and is endorsed by HH the 14th Dalai Lama. His second work, Cosmic Navigator, is the essential reference guide to understanding your astrological makeup. He recently published a book on the astrology of 2018, 2019 and 2020.
He is a contributor to the Huffington Post, and Astrology.com, and has been named "Los Angeles' Best Astrologer" by W Magazine. He is a guest lecturer at USC, Tel Aviv University, and teaches at Esalen, Omega Institute, University of Judaism, and the Open Center in NYC. He has appeared on CNN, ABC News, KTLA-TV Los Angeles to name a few. In 2017 his academic article, Symbolic Meaning of Names in the Bible was published by the Journal of Storytelling, Self, & Society.
He currently resides in Los Angeles but gives seminars and workshops regularly in over 13 countries.