Mediumship Training Deck
Holland & Rainbow
$24.99
We currently have 3 in stock.
---
When you understand the mechanics of how your specific mediumship works, you then become the master of it!
The Mediumship Training Deck features 50 beautifully designed cards created by psychic mediums John Holland and Lauren Rainbow to assist you in the development and the unfoldment of your psychic-mediumship potential.
This extraordinary and educational deck benefits everyone from the beginner student of mediumship to the advanced. In it, John and Lauren impart techniques and lessons they have used for themselves and have taught in mediumship-development workshops. These cards will help readers to develop their knowledge of auras, spiritual energy centers, mind focus, meditation, imagery and imagination, and more!
By training with these cards, you will enhance and strengthen your mediumship abilities and establish a stronger link between this world and the Spirit Realm.
4.2 x 1.5 x 5.9 inches
John Holland
John Holland – Internationally renowned psychic medium, spiritual teacher, author, and radio host. His public demonstrations provide audiences with a rare glimpse into the fascinating subject of mediumship, which he delivers in his own unique style, explaining the delicate process of raising his own vibrational energy to link with the Other-Side and deliver messages, which he does with clarity, passion and the utmost integrity. John has spent a significant part of his life developing his abilities, and spent two intensive years studying in the UK, where he got the thorough grounding and training to become one of the most sought after professional mediums on the world stage today!
He has starred in several TV specials, including A&E's "Mediums: We See Dead People," which provided a fascinating insight into how John works as a Psychic Time Machine, where he's able to pick up vibrations and detailed information, whether it's seen, felt, or heard from a past event. He also starred in his own pilot "Psychic History" for the History Channel.
He is the author of the best-sellers: Power of the Soul, Psychic Navigator, Born Knowing, The Psychic Tarot Oracle Deck, The Spirit Whisperer – Chronicles of a Medium, The Psychic Tarot For The Heart and his latest deck The Spirit Messages – The Daily Guidance Oracle Deck as well as 5 Apps and numerous online workshops based on his signature workshop series.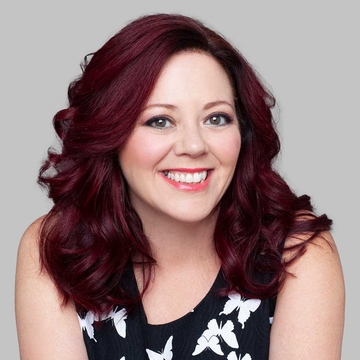 Lauren Rainbow
Lauren Rainbow is an internationally known psychic medium, author, spiritual teacher, and sacred travel guide. With over twenty years of experience, her work is dedicated to connecting loved ones in the living to their Spirit loved ones and inspiring and supporting those on the path of spiritual unfoldment.

She also responds to an inner calling to bring people to sacred sites worldwide so they may connect with the power of these fantastic places, open their hearts, and share their love with the world. She has led spiritual empowerment journeys to India, Egypt, Peru, and Mexico.

Lauren also co-authored a best-selling deck with Psychic Medium John Holland, The Mediumship Training Deck released in August 2020 through Hay House Publications.