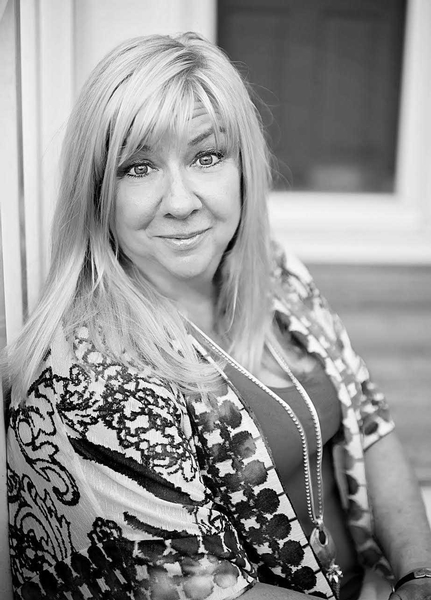 Subscribe to be notified of upcoming events with Julie Ann!
Julie Ann Gadziala
Julie Ann is a highly accomplished spiritual intuitive who has inspired and transformed countless lives with her exceptional abilities. Individuals flock to her for private in person and remote sessions to gain clarity, insight and connection in their lives. With a unique combination of humor, comfort, and joy, she creates a welcoming and uplifting environment in her sessions and classes. As a Clairvoyant, Medium, Channel, Healer, and Business/Employment Intuitive, she brings a well-rounded and comprehensive approach to her work that is unparalleled in the spiritual field.
Julie Ann's exceptional creativity has earned her a reputation as a maverick in the spiritual development field. Her workshops and webinars on Intuition, Psychic, Channeling, and Mediumship Development are highly sought after and attract individuals from around the world. Her participants consistently report feeling a deep sense of transformation and growth after attending her sessions and classes.
In addition to her spiritual classes, Julie Ann is also a renowned coach and mentor for Spiritual Entrepreneurs. With a proven track record of launching and growing 5 successful businesses herself in both the traditional business world and the metaphysical world, she brings a wealth of knowledge and experience to share with others. Julie Ann has a natural talent for motivating and emboldening individuals to embark on their spiritual path. Julie Ann's ability to inspire and empower those she works with is a true gift, and her dedication to helping others embrace their spiritual journey is unwavering.
Julie Ann's commitment to excellence is evident in her education and training. She graduated from the highly respected Strategic Coach Program in Toronto and has studied with a variety of established spiritual teachers in the U.S. She also honed her skills at The Arthur Findlay College in Stansted, England, one of the most prestigious spiritual development centers in the world.
In summary, Julie Ann is a gifted and inspirational spiritual practitioner, mentor, and coach. Her unique blend of humor, comfort, and joy, along with her exceptional skills, have made her a beloved figure in the spiritual community, and an invaluable resource for anyone seeking to unlock their full potential and achieve their spiritual goals. For more information please visit her website: www.JulieAnnGadziala.com