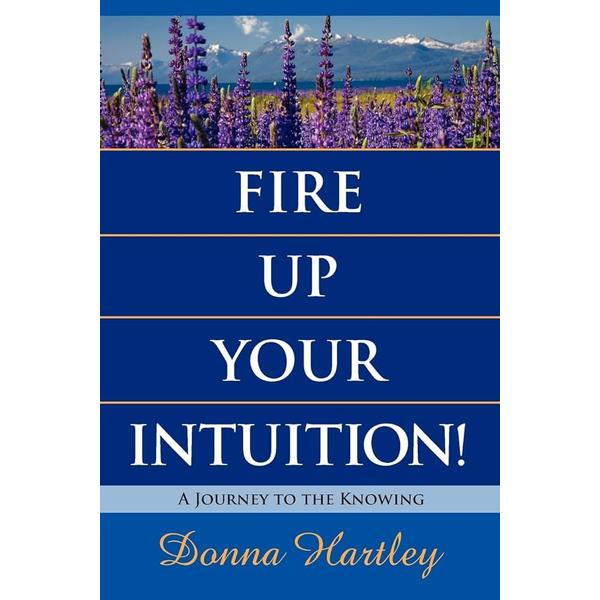 Fire Up Your Intuition!
A Journey to the Knowing
by Donna Hartley
$14.99
Paperback, 218 pages
We currently have 2 in stock.
---
When the time is right you will know the answer.
Fire Up Your Intuition!, the second book in the Fire Up! series, finds Donna distraught in an emotional and financial crisis. George unexpectedly appears and bestows on her five mysterious envelopes that hold a 30-day assignment that he calls "the gift of intuition." The banter and discussion continue between student and teacher as Donna works to acquire insight into her own intuitive awareness. Her faithful Himalayan cat Sheba is by her side as Donna follows George's program step by step to learn to trust her feelings and act upon them to master the knowing. George predicts that when she completes her assignment, her dream to adopt a daughter will come true.
Publisher: Authority Publishing (June 20, 2011)
Donna Hartley
Donna Hartley is an international inspirational speaker for over three decades. A former Miss Hawaii and television actress, who worked with Robin Williams and Dick Van Dyke. Donna Hartley has shared her compelling story on NBC, ABC, PBS, and in The New York Times. She is a sought-after keynote speaker and intuitive mentor.
Donna is a member of the National Speakers Association, Screen Actors Guild and the owner of Hartley International. In addition, she is the author of Fire Up Your Life!, Fire Up Your Intuition!, Fire Up Your Healing! and the Healing Meditations and accompanying Insights workbook and has published six stories in the Chocolate for a Women's Soul series and two stories in the Chicken Soup series.
She is renowned for her MasterClass: Fire Up Your Life! A Journey to Transformation and her Past Life Readings.