Essential Guide to Crystals, Minerals and Stones
by Margaret Ann Lembo
$25.99
Paperback, 440 pages
We currently have 2 in stock.
---
Improve your life on all levels—mentally, physically, emotionally, and spiritually—with this essential reference guide to 160 easily-procured crystals, minerals, and stones. Packed with practical knowledge and 190 beautiful full-color photos, this easy-to-use handbook will teach you all about the gemstone world.
Each page provides you with concise information: stone name and properties, color, corresponding chakra, planet, element, zodiac sign, numerological association, and mental, emotional, physical, and spiritual uses. Margaret Ann Lembo's metaphysical crystal directory will also give you Mohs scale ratings, divinatory meanings, and a series of positive affirmations for each stone.
Learn how to charge, cleanse, and use gemstones in healing grids, plus how to use them as oracles for personal development and spiritual awakening.
"When energetically used with the understandings and tips provided in this A–Z essential guide, all good things are possible. Your 'everything' go-to for crystals!"
—Cyndi Dale, bestselling author of The Complete Book of Chakra Healing and Beyond Soul Mates
"A must-have guide for anyone who even enjoys picking up rocks. Her straight-from-the-hip approach is matched by her passion, love and knowledge of each and every geode, multifaceted crystal, and everything in between."
—Joan Ranquet, author of Communication with All Life
Publisher: Llewellyn Worldwide, April 2013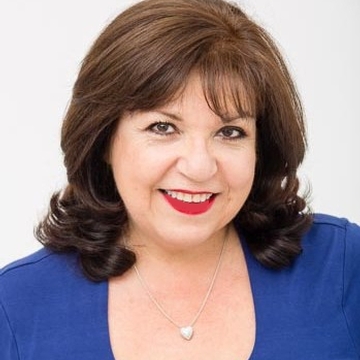 Margaret Ann Lembo
Margaret Ann Lembo is the author of Chakra Awakening, The Essential Guide to Crystals, Minerals and Stones, Crystal Intentions Oracle, Angels & Gemstone Guardians Cards, Animal Totems and the Gemstone Kingdom, and nine spoken audio CDs and five oracle decks.
She is the creator of a line of award-winning Aroma-Energetic Sprays, including Smudge in Spray™ and the seven Chakra Sprays. She is a spiritual entrepreneur and aromatherapist, and the owner of The Crystal Garden—the conscious living store and center of the Palm Beaches established 1988.
Visit her at MargaretAnnLembo.com.