Spiritual Cafe: Monthly Discussion Group
Ellen Bent,Renee Walsh,Laura Wooster
In-Person
Wednesday, February 15
6:30 pm-8:30 pm EST
$5.00
Wednesday, March 15
6:30 pm-8:30 pm EST
$5.00
Wednesday, April 19
6:30 pm-8:30 pm EST
$5.00
---
In these challenging times, there is a noticeable shift in spiritual awareness – but often times we don't know where to begin. Hosted by Laura Wooster, Ellen Bent and Renee Walsh, this ongoing monthly discussion group meets to share experiences, ask questions, and gain insight in a safe, fun, supportive environment.
Come spend time and join the circle of discussion with like-minded people and explore a variety of spiritual topics!!
This event is being held IN PERSON at Circles of Wisdom, Methuen, MA.
All participants will be required to sign a
Liability Waiver Release Form
if we don't already have one on file from a previous event. Please note you DO NOT need to print this form as we will have a copy for you to sign when you arrive.
Ellen Bent
Ellen's healing work is heart based. All healing work takes place in a Sacred Space with Spirit Guides, Ascended Masters and the Angelic Realm. Healing occurs more easily when the client is in a relaxed state.
With compassion and an open heart, Ellen will connect with spirit to bring insight and healing. Your energy holds all your beliefs, both positive and negative. Your thoughts help create your future. Clearing these energy channels allows you to move forward with ease and a path of emotional freedom. Releasing fear, loss, guilt and past experiences can help empower you to fulfill your goals and bring more happiness and joy into your life.
Walking your path in a healed state empowers you and brings about the changes you desire. We finish the session grounding your energy and balancing your Chakras.
Ellen has been on a spiritual path for many years. This inspired her to seek training as a Medium, Spiritual Intuitive, Certified Shamanic Practitioner, Reiki Practitioner, and Magnified Healing Practitioner. She has also been blessed to study with some of the leading Healers and Mediums in MA, NH, NJ, and visiting from the UK.
Continuing to attend advanced classes and workshops on a regular basis to strengthen her skills is important to Ellen. She also teaches healing classes and workshops in the local area and does mentoring for spiritual development and healing. Ellen possesses the spiritual responsibility to assist others by offering guidance necessary to promote emotional healing and insight for her clients. Being a healer, her intuitive readings and messages are known to encourage hope, inner strength, and courage to face change for a positive direction.
There is not only one future for you, it is created with your desires, beliefs and lessons that are required for your spiritual growth. Together we will work to establish healthy beliefs to move toward your goals, insight about a relationship or seeking a spiritual direction. If you are new to spirituality, come with questions. Spiritual discussions are always welcome.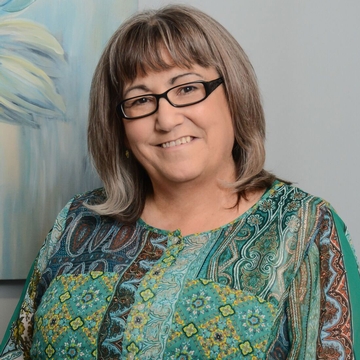 Renee Walsh
Having spent the majority of her career in the corporate environment, Renee found herself questioning her "place" in this world sometime in the mid 1990's. As she began exploring her own spiritual nature, she found herself studying a variety of modalities in the metaphysical world including, but not limited to, meditation techniques, crystal therapies, Angel cards and psychic development techniques. All of this eventually led her to discover the Destiny Card system.
In 2008, she left behind her "traditional" work and became fully committed to the Magi Fellowship, a group dedicated to the study of the cards. Along the way, she has gained a great deal of knowledge and is certified in a variety of transformative holistic practices. Currently, in addition to working with Destiny Cards, both teaching and personal readings, she holds certifications in Reiki, Advanced Akashic Healing, Astrology and is an Access Bars facilitator.
Renee offers individualized personal consultations and relationship readings as well as a variety of classes on the Science of the Cards.
Laura Wooster
Laura Wooster is an Intuitive Medium, Teacher, Reiki Practitioner, and host of The Intuitive Life program on Unity Radio. On her journey of 17 years, she has studied with top teachers in her field from New England, NJ, NY, and the UK.
With a calm and supportive presence, Laura offers private Intuitive sessions to help you become the person you are meant to be while honoring where you are today. In addition, she offers private Mediumship sessions that offer peace in the awareness that your departed loved ones are still present.
Laura facilitates intuitive / psychic development classes and ongoing monthly development circles in New England.
"It's an honor to be present in a room when a loved one in Spirit reaches out to those who are missing them. I'm only an interpreter for the process - because the language of spirit isn't necessarily like ours. They communicate through energy. And I've learned over time to interpret the message they are trying to get across. Which ultimately is that they are still very much present in our lives...
Also my goal isn't necessarily to convince anyone of what I believe to be true - that we continue to exist after we've left this world. But at the very least, it opens the door for people to consider something more. It can be life changing for some." - Laura Wooster | Intuitive Medium & Teacher
For more information go to www.laurawooster.com