Native Soul Incense Sticks
---
Burn this smooth and natural masala incense to create an inviting aroma. This hand-rolled incense is made using methods unchanged in 400 years. 100% hand-rolled natural ingredients of herbs, gums, resins, woods, and oils.
Burning time of each Incense stick is approximately 45-60 minutes.
Green Tree Masala Incense Sticks are smooth burning, 100% natural, hand-rolled incense sticks.
15g
---
Circles of Wisdom
Incense Sticks and Cones
Incense & Clearing
Healing Smudge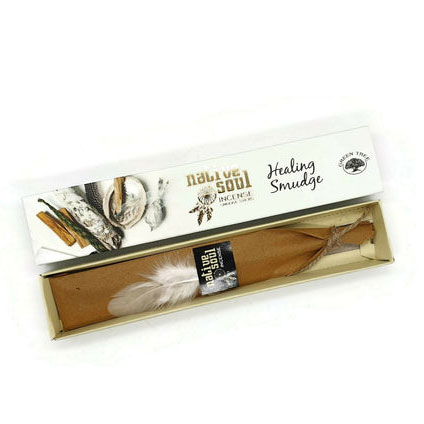 Purify your home and your mind with these smudge incense sticks. Palo Santo, white sage, and sweetgrass provide a relaxing, natural fragrance sensation.
$3.25
Sold Out
Holy Smoke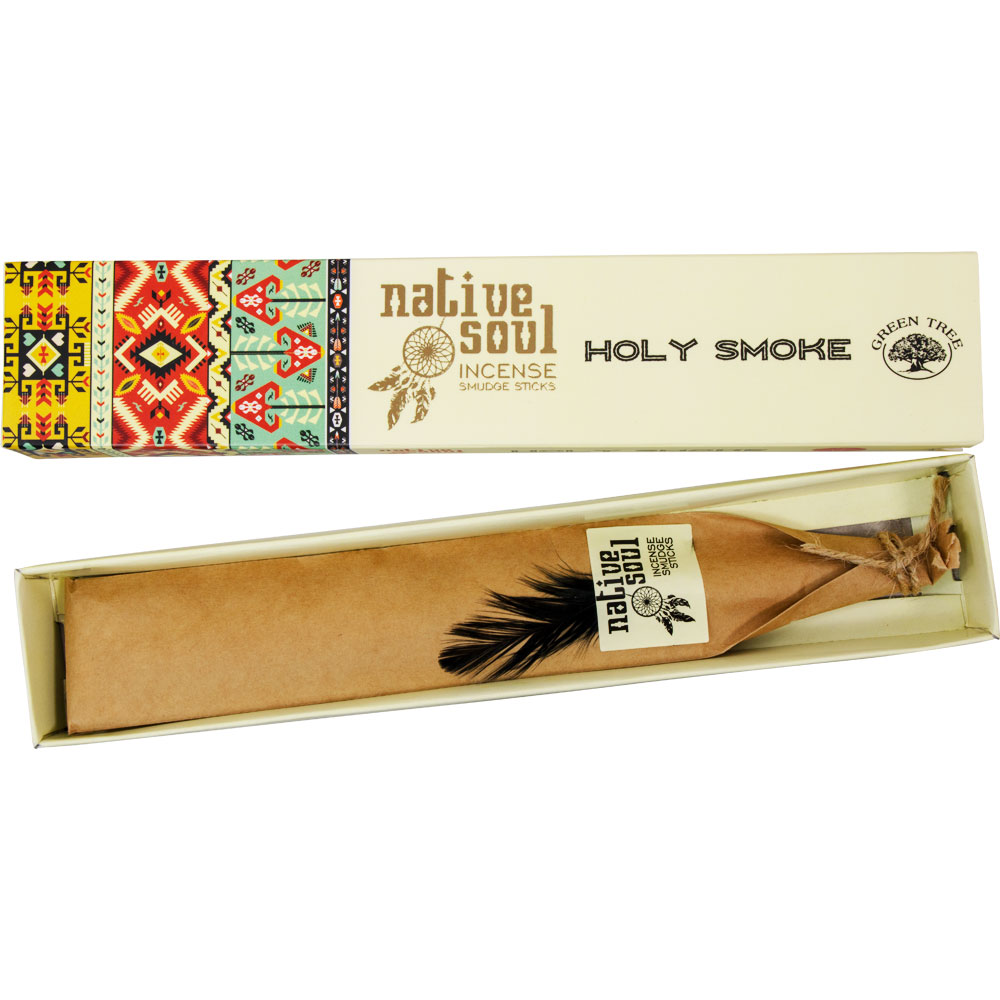 Made from a blend of delicate herbs and spices, these incense sticks create a mystical cloud of Holy Smoke that draws positive energies and fills the room with a scent of evocative campfires and wilderness.
$3.25
19 in stock
Palo Santo

The scent of Native Soul Palo Santo is a warm, sweet, soft scent that promotes mood. This scent is soothing and brings a peaceful and warm atmosphere.
$3.25
49 in stock
Palo Santo & Florida Water

The very special combination of Palo Santo and Florida Water creates a wonderful scent and gives the sticks great spiritual power. This blend is excellent for calming and quieting the mind whilst restoring balance to the body and soul.
$3.25
Sold Out
White Sage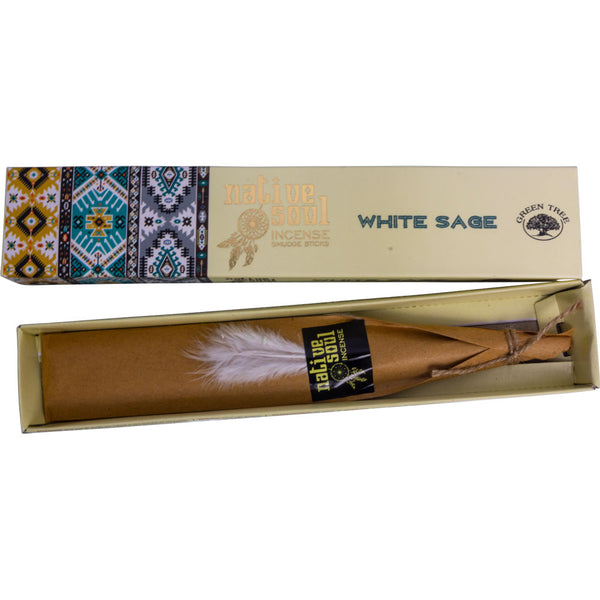 White Sage has been used for centuries by the Native Americans, for their purification ceremonies and healing sessions. This plant from the mint family, used as incense, is considered sacred and believed to cleanse a space of any evil spirits or negative energies.
$3.25
37 in stock
White Sage & Dragon's Blood

This White Sage & Dragon's Blood Native Soul Incense has been blended perfectly together to create a calming atmosphere whilst restoring balance to the mind and soul.
$3.25
15 in stock
White Sage and Lavender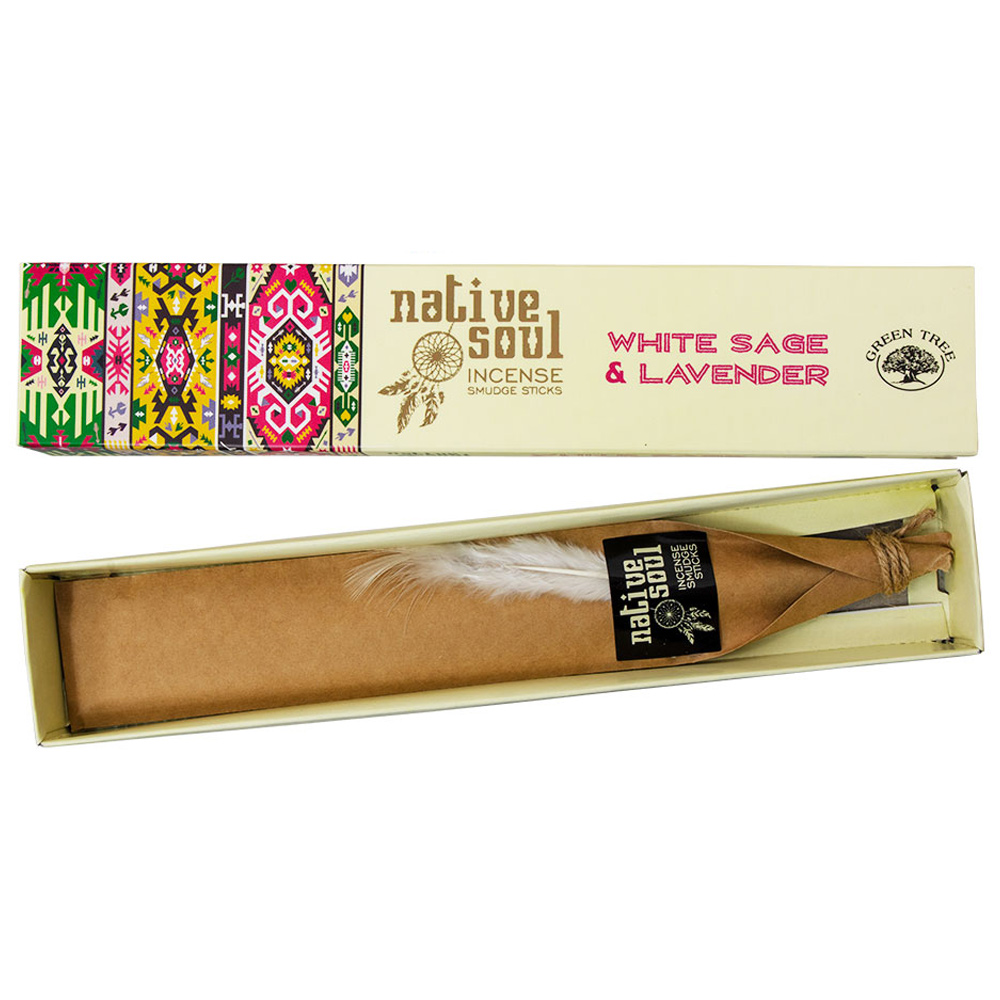 White Sage and Lavender combine in these sticks for a highly aromatic experience, creating a peaceful, harmonious atmosphere and enabling a greater ease of relaxation.
$3.25
12 in stock
White Sage and Palo Santo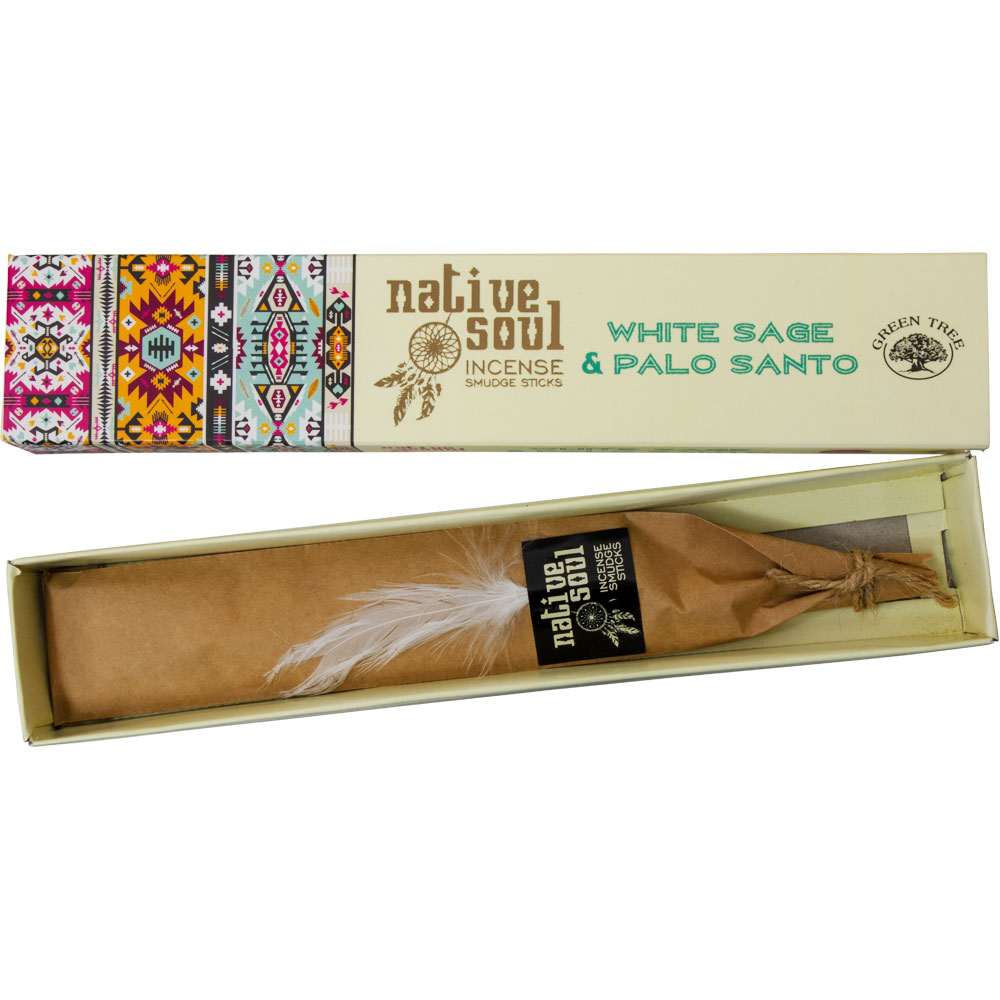 Perfect for gently soothing the mind and body. Instantly dispel negative energy and invoke relaxation by lighting one of these Native Soul White Sage & Palo Santo incense sticks.
$3.25
Sold Out